SEARCH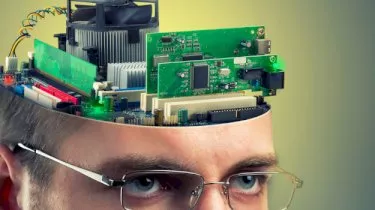 AI and the future of financial planning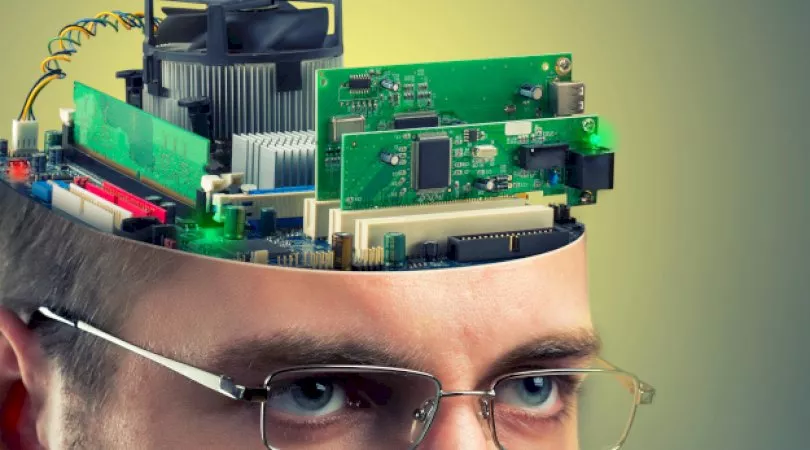 AI and the future of financial planning
An AFSL licensing robo-advice will have huge compliance problems, and will probably be un-insurable, writes Dover's Terry McMaster.
The Corporations Act contemplates ASIC licensing persons, i.e. AFSLs and their authorised representatives. The Corporations Act does not contemplate ASIC licensing algorithms or technology.
The Corporations Act imposes extensive subjective advice requirements on personal advice, including the best interests duty, the appropriateness of advice rule and the prioritisation of interest rule.
An adviser is negligent if they fail to detect an obvious input error. And an adviser is negligent if they fail to interpret or explain the advice, such that the client does not properly understand it.
It's no excuse to say "it was an errant algorithm, your Honor". That's the offence, not the defence.
I am not sure even ASIC gets this point. Look at this extract from the opening paragraphs of RG 255 Providing digital financial advice to retail clients:
"Digital advice (also known as 'robo-advice' or 'automated advice') is the provision of automated financial product advice using algorithms and technology and without the direct involvement of a human adviser."
This is a problematic paragraph. The law does not contemplate personal advice being provided without the direct involvement of a human adviser. A human adviser is directly involved in every statement of advice.
It's the way the law works.
It does not matter if the SOA uses an algorithm and technology, or a stone and chisel. A human adviser must be directly involved. Someone must carry the can,
The fact a human adviser has put their name on the SOA without reading it, and without knowing, or even meeting, the client to whom it relates, and therefore without making sure it satisfies the best interests duty, the appropriateness of advice rule and the prioritisation of interest rule, means if something goes wrong the starting point is that human adviser is negligent.
Not the algorithm; not the technology; not the stone; not the chisel - the human adviser whose name and number must be on the advice. The can-carrier.
To be brutally frank, nothing much turns on this right now.
The current generation of robo-advisers is not up to it. Robo-advice is a joke; nothing more than simple Q&A exercises followed by a limited, bland, predictable, homogenised and impersonal recommendation to invest in this or that mix of indexed based ETFs. It's all huff, puff and fluff.
If robo-advice threatens your practice, you do not have much of a practice.
But it's not going to stay that way for long. The joke ends soon. The future is coming.
The good news is the next generation, or perhaps the next-next generation, of AI driven financial planning advice tools is going to be a game changer.
These tools will rely on the financial planner, and will be near useless without the financial planner. This is unless ASIC decides to de-licence humans advisers and instead licence algorithms and technology. I do not think that is going to happen.
Financial planners will be empowered. Low cost and easy to use AI will dramatically improve the quality and scope of their advice, and reduce the time and the cost to prepare that advice.
It will be great for clients too.
You must embrace the change, and be at the front.
It will work like this: for their first SOA your client will book a three-hour meeting:
The first hour or so will be a chat over a coffee. Where has your client come from? Where are they now? Where do they want to be? And where can they potentially be? Four big questions every adviser must ask if they are really going to know their client. Essential preliminaries to advice that is appropriate, in their client's best interest and prioritises their client's interests over everyone else's;
Then, understanding the background, the client and the adviser will input the data together. There will be the objective stuff like age, gender, health, existing investments, insurances and superannuation and income tax details. Eventually this will even include genetic tests to determine probable health outcomes. Then there will be the subjective stuff, like health habits, personality profiles (perhaps provided by a psychologist in an adjoining office), aspirations, fears, assessments of your future employability and all the wonderfully indefinable thoughts influencing financial behaviour. The adviser has to be there to make sure there is no unconscious bias, and the client understands each question, its complications and implications;
Screen up the draft SOA on your preferred device, perhaps a big flat screen on the wall; and
The last hour or so will be a chat over a second coffee, and perhaps even a mint slice, to consider the first draft of the SOA, and to see what changes, what tweeks, are needed to take it from good to great. And what the next step in the nascent long-term trusted adviser relationship should be.
The draft SOA is instantaneous, perfectly compliant, comprehensive, clear, concise and effective, and free of irrelevant clutter. It sets out in well-presented detail whether your client should:
Remain with the existing insurer, with no product changes, remain with the existing insurer, with product changes, or change insurers to access better products;
Remain with the existing super fund, or change super funds;
Increase their concessional super contributions;
Pay non-concessional super contributions;
Start a non-super investment plan involving direct shares, direct property or indirect investments;
Move to a different investment profile;
re-calibrate their existing portfolio to ensure it fits their risk preferences;
Get a lower interest rate on their borrowings;
Find better paid or more secure employment, better suited to their personality type;
Set up an investment company or trust;
Integrate their financial planning strategies with their family;
Provide assistance to their children, or their parents;
Adopt a new will and related estate planning strategies;
improve their income tax profile;
Ensure optimum pension/child care/family allowance entitlements;
Seek further, more personalised advice in identified areas; and
Compute their likely net asset position at set intervals over time.
But it's just a first draft SOA. It needs to be polished off. Checked; reviewed; reflected; discussed; then settled, so the final SOA best suits your client's unique needs and financial profile.
The essential human touch, to make sure it complies with the law and is understood by your client.
There will be unlimited graphics, each relevant and insightful, and adding deeper meaning to your text.
You can set the language complexity to anything from 'advanced' down to 'extremely simple' to make sure your client understands your advice.
You can insert your own preferred words, paragraphs and pages. FSGs and PDSs are automatically linked in as extra background reading, so your client can take their personal research as far as they want.
Your SOA is beautifully compliant.
Each draft is recorded on your AFSL's compliance system as it appears on your screen, the fact finder (i.e. your input data) and all other mandatory information automatically stored ready for remote inspection in the next remote ASIC surveillance audit.
ASIC will monitor your algorithm, making sure it is pure, and free of institutional bias and influence.
Your algorithm will be all about the client, and not about the product manufacturer.
Your AFSL knows you know your client, your advice is appropriate and in the client's best interests, and prioritises the client's interest.
This is because your algorithm is programmed this way, and you and your client have both been involved in the data input process and in the interpretation process.
ASIC says only about 20 per cent of Australians seek financial planning advice. It's low due to perceived quality concerns, institutional bias and high non-deductible costs.
The next generation of financial planning AI will change that. Access to financial planning advice will soar, the price will fall, and the quality of advice will be much better, demonstrating and computing expected client benefits on the spot.
Clients will perceive they are getting better advice. They will know they are getting better results.
The concept of a regular, twice-yearly financial planning check-up, to fine tune the plan and make sure the original plan is on track, will become mainstream, as common as avocado on toast in a Collingwood cafe.
It will cost just $200 a month, tax deductible, paid electronically once a month.
Most advisers will be able to handle 200 clients a year, more if they employ staff and get their systems up and running efficiently.
CRM and back office processes will be critical. Advisers' incomes will rise dramatically, as will the value of financial planning practices.
The more successful advisers will be those with advanced inter-personal skills, who can help their clients effectively, explain emphatically and implement efficiently. They will be trusted advisers.
I cannot wait! Bring on those robots.
---
Terry McMaster is the responsible manager at Dover.
Subscribe to our Newsletter
We Translate Complicated Financial Jargon Into Easy-To-Understand Information For Australians
Your email address will be shared with nestegg and subject to our Privacy Policy
latest articles