SEARCH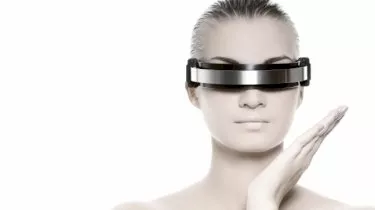 Applying virtual reality to financial advice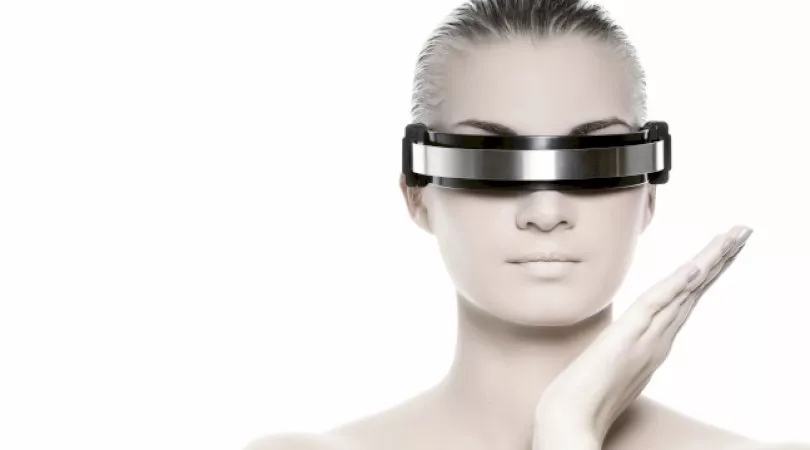 Applying virtual reality to financial advice
Financial planners will soon be able to show their clients the difference their financial decisions make in an immersive way, helping them understand the importance of advice, writes Adviser Innovation's Killian Plastow.
Trying to communicate the benefits of financial advice to clients can be difficult when the rewards of sticking to a plan may not be seen for years, but advances in virtual reality technology could mean clients can experience those distant futures today.
Financial advisers provide an immensely beneficial service to their clients, but the end result of their labours is often intangible to clients.
The length of time it takes to grow wealth makes it difficult to demonstrate the value and impact of certain financial decisions made today, and can prevent clients from engaging fully with the advice process.
So what would it mean for client engagement if advisers could take the seemingly intangible benefits of their services and make them a reality, or at least a virtual reality?
During a recent trip to technology, film and music festival South by South West, Align Financial director and AFA Adviser of the Year Darren Johns saw a multitude of virtual reality (VR) technologies demonstrated, and immediately saw the potential benefits this technology could have for the financial services industry.
"One of the big themes at the festival this year was people developing virtual reality technology and not really knowing what the application will be," he said.
"There were quite a few firms developing the technology trying to get it to a mass-market affordable level, and that's where my interest piqued up."
Meeting a need
VR technology, according to Mr Johns, could be the next big thing when it comes to client engagement, enabling clients to see and interact with a future that doesn't exist yet, and develop from that experience a sense of what their decisions today will mean for tomorrow.
"If you're talking to clients and they say something like 'I think we ought to spend a little less and save a little more, so in 10 years we can retire to a small rural property near Mudgee', the way financial planning is done at the moment we would tend to then put down some numbers, do some cash flow and scenario planning, and say 'look, if you saved an extra $24,000 a year for 10 years, you'll have $733,000 and you'll be able to do that', but on a balance sheet it's all very numerical," he said.
"The area that I saw virtual reality adding value for our profession is that the adviser could then say 'well you've described this future reality that I can make true, here's a little sample of it'. The client can put on their goggles and there they are actually walking through their new yard, or their beachside holiday house, by 2027.
"You could actually create that virtual future and put those clients inside."
Mr Johns predicts that this type of immersive experience would reinforce client decision making by offering them a palpable feel of their future, and helping them make the commitment to a certain investment product or savings regime - a point with which Andy Fyffe, managing partner of digital content production and virtual reality firm Khemistry, strongly agrees.
"Financial planners are selling something you can't touch and you can't feel, because it's a future state that you can only attain if you invest and make other decisions and moves now, and I think if there's any medium that excels at helping people visualise a future state, it's this medium," he said.
"You can tell people stories and they can picture it in their head, you can show people photos and make their imagination do the work, but this is the richest medium we've developed so far, and to me it makes sense that if the job is to help someone visualise a scenario, then this is the ideal medium for doing it and getting them excited about it."
Making virtual reality a practical reality
VR technology, and its less immersive counterpart augmented reality (AR), are already being utilised in a number of industries, with Mr Fyffe noting that the travel and tourism industry is presently offering immersive video to get clients' "pulse racing".
Professional services firm Deloitte has already begun looking into the applications that VR and AR technology could have in a number of industries, and the company's director of customer strategy David Johnson said that VR's ability to simplify complex considerations for clients could be a reality for advisers in the near future.
"We are starting to see AR and VR being used by clients today, primarily for customer engagement and the visualisation of data purposes, so it's not an overnight process and I think it will be a gradual introductory process to the financial services industry," he said.
"But given what we're already seeing with Genworth and given what we're already seeing with brands creating in-branch experiences for the banks and so on and so forth, it is relatively imminent."
The consensus is that this technology could see widespread use in the financial services industry within the next three to five years, and Mr Johnson contends that there will be some "early indications of what's to come" by the end of 2017.
"We're starting to see these things popping up already in very closely related fields, so I don't expect it to be that long before we see some good quality examples in financial planning. I think probably three years is a reasonable estimate for widespread use," he said.
However, one hurdle remains. While the technology already exists, as of yet its development as a financial services tool is somewhat immature, and the intricate nature of advice means any application, any software used by advisers, will need to be specially designed to meet those needs.
Tailoring the technology
"I think the application to our profession is a little way off because it's a little more bespoke and you're creating a different scenario set and a different imagined future for each individual client, and I don't know if that's here yet," said Mr Johns.
"The technology exists; it's just a question of how attractive it is to one of the providers on our scale. And when I say 'our', I mean financial planning as a whole - it's not unique to Australia, it's nothing unique to our tax code, nor our superannuation system - it's pretty universal."
So where will the bespoke software come from? Mr Fyffe suspects VR technology will find its way into the financial services industry by one of two mechanisms: a large corporate player develops a similar application for a specific product offering and expands it to suit advisers more broadly, or a disruptive startup sees the opportunity and builds a product designed to capture an as yet untapped market.
However, financial advisers will still need to take the first step to spur these contenders to action and catalyse the development of a suitable solution, Mr Johnson said.
"The use cases are there, the way these technologies generally work best, or the adoption cycle comes when a planner goes 'this is specifically the part of the process that I want to solve a bit differently', so the technology exists," he said.
"If you don't have the right ways to apply it to a particular customer's needs, that's the area where the conversation needs to unfold, and that's the area where someone will choose to jump first and adoption will pick up."
Mr Johns predicts that it won't be long before that conversation is had, noting that in an industry that strives for innovation, there are already many advisers with their eyes on a tool with this kind of client engagement potential.
"There are those of us that are on a continual quest to improve the client experience and improve client engagement, and I think there's enough of us around that are wanting to do that," he said.
The case for virtual reality in financial advice will be a major topic at the Adviser Innovation Summit 2017. For more information visit https://www.aisummit.com.au/
---
Killian Plastow is a journalist on Adviser Innovation.
Subscribe to our Newsletter
We Translate Complicated Financial Jargon Into Easy-To-Understand Information For Australians
Your email address will be shared with nestegg and subject to our Privacy Policy
latest articles