SEARCH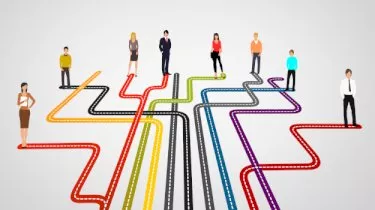 Australian fintech: Where to from here?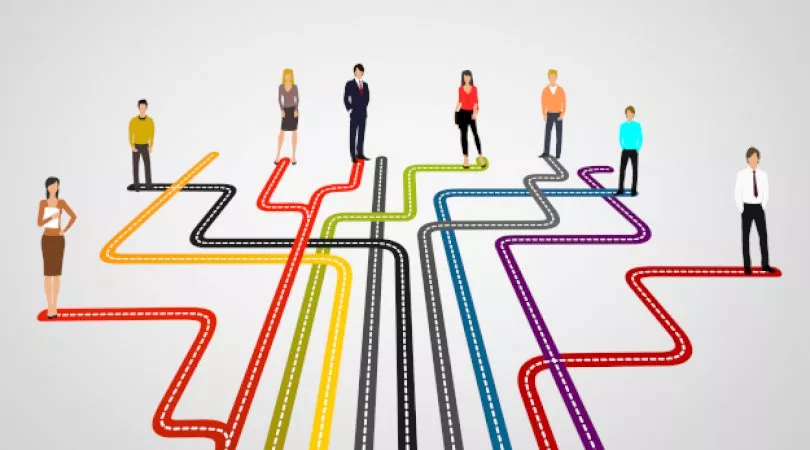 Australian fintech: Where to from here?
Australia's fintech industry has moved from the fringe to the mainstream over 2017, writes Fintech Australia's Danielle Szetho.
Fintech is no longer a start-up industry with unrealised potential. It is now an industry that is seizing market opportunities in all areas of financial services, particularly wealth and investment, payments and lending.
For instance, a major study released on 21 September found that Australia's alternative finance market size grew by 53 per cent from 2015 to 2016 and has now reached US$609.6 million.
Australia has now leap-frogged Japan to become the second largest alternative lending market (behind China) across the Asia-Pacific region.
Our fintech lenders have been at the centre of this revolution.
Other recent international benchmarking reports have also reinforced Australia's position as an emerging leader in fintech.
KPMG International's Pulse of Fintech report has highlighted Australia's strong fintech capital investment growth compared with the rest of the world.
Meanwhile, the 22nd Global Financial Centres Index saw both Sydney and Melbourne for first time being named as among the top 15 financial centres in the world.
Australia also jumped ahead of Hong Kong, Singapore and the US for fintech market adoption, according to the June 2017 EY FinTech Adoption Index.
It showed that 37 per cent of Australia's digitally active population are now fintech users, compared with 13 per cent in 2015. It also showed that the number of Australians who said they would prefer to use a traditional financial services provider has dropped to just 10 per cent.
The 2017-18 Australian government budget has been a big help here.
It included a range of fintech-friendly policy measures in response to the industry's advocacy: a commitment to establish an open banking regime in 2018, reduce barriers to obtaining a bank licence, expand Australia's fintech regulatory sandbox, extend equity crowdfunding to private companies and remove the double application of GST on use of digital currencies.
Most of these measures have now seen extensive consultation, and several have reached Parliament.
Federal Treasury, our regulators and indeed both sides of government, are seeking to create stronger competition and improve choice in our financial services sector. They clearly see the fintech industry has the potential to make this happen.
However, while funding and regulatory reform are positives for Aussie fintech, challenges still remain ahead. We are hoping to discuss many of these challenges at our Intersekt festival in Melbourne from 27 October to 3 November.
Looming large is the likely upcoming intense competition from massive global digital players, whether it be WeChat, Ant Financial, Apple, Amazon, Google or Facebook. As our submission to the Australian government's open banking inquiry makes clear, these global players have the potential to take advantage of many of Australia's policy developments.
We're looking at having a great discussion about global disruption at Intersekt's Collab/Collide Summit, being held on 2-3 November 2017.
Our panelists will include Megan Caywood, chief platform officer for the UK's Starling Bank, and Rob Suber, former chairman of lender Prosper Marketplace and often known as the 'godfather of fintech' in the US.
More collaboration between traditional financial institutions and fintechs would create a stronger joint response to this competition. Some significant recent funding announcements by banks into fintechs indicate improvement in this area, but the level of openness and appetite for co-operation from our banks is nowhere near that of our regional peers.
To this end, we are going to have a detailed "health check" discussion on the state of the Australian fintech industry at the Collab/Collide Summit. This discussion will be informed by the release at the summit of our 2017 EY FinTech Australia Census, which will provide new statistics and information about key Australian fintech issues.
We expect this year's census to show that fintechs are continuing to have trouble finding the right talent to grow their businesses. We also expect it to show that we need to keep working on creating greater gender diversity across the industry.
These and many other issues will be discussed at the upcoming Intersekt Festival being held in Melbourne in late October and early November.
Intersekt is Australia's first fintech festival — a sign in itself of the growing maturity of our industry. It includes the two-day Collab/Collide summit on 2 and 3 November, where we have a range of amazing domestic and international speakers and panels.
We welcome everyone from the fintech and broader financial services industries to this event to connect with leaders in the fintech phenomenon and help discuss and debate how we take our industry to the next level.
We also welcome Momentum Media on board as a key media partner for the festival.
---
Danielle Szetho is the chief executive of FinTech Australia.
Australia's fintech community and the Victorian Government have come together to hold Australia's first fintech festival - Intersekt - in Melbourne from 27 October to 3 November 2017. Fintech Business is an Intersekt media partner. For more information visit www.intersektfestival.com.
Subscribe to our Newsletter
We Translate Complicated Financial Jargon Into Easy-To-Understand Information For Australians
Your email address will be shared with nestegg and subject to our Privacy Policy
latest articles