SEARCH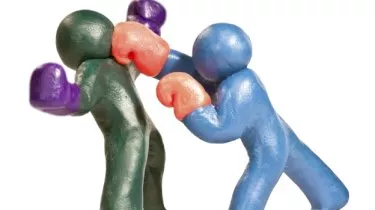 Digital disruption no match for advice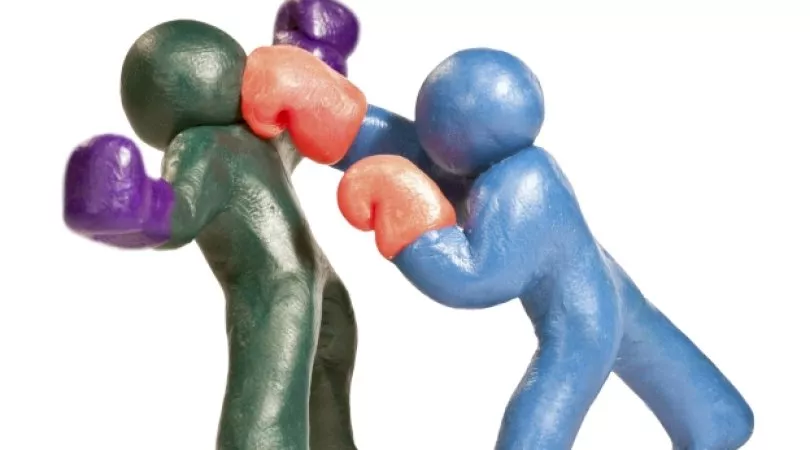 Digital disruption no match for advice
An unprecedented number of advisers will flow out of the institutions over the next three to four years as digital disruption accelerates the industry's journey towards professionalism, writes Fortnum Financial Advisers' Joel Taylor.
Visionary advisers and licensees are already preparing for the inevitable digital disruption set to hit the financial services industry.
They may not know when it'll strike with force or what shape and form it'll take but they know it's coming and they want to be ready.
For advisers, that means transforming their practices into professional advisory firms with structured, intuitive and repeatable processes that ensure a solid basis for advice; an enjoyable, consistent client experience; and improved outcomes.
Automation will play a key role in driving efficiency, eliminating errors and reducing costs so practices need the ability to find and quickly implement the right technology solutions.
They also need to become the centre of their clients' financial lives and work collaboratively with other advisers including accountants, solicitors and brokers.
Above all, leading professional advisory firms of the future will be those that place their clients' best interests firmly at the centre of everything they do and strive to meet their actual needs, not just their stated needs.
This is critically important because people don't know what they don't know and the average person isn't qualified to know what their predicament is and how to treat it.
Many advisers genuinely believe they already proactively meet their clients' needs but the documentation to prove this when challenged is often lacking.
The majority of advisers follow an advice framework handed to them by an institutional licensee and designed to result in the sale of a financial product.
Perhaps the word 'designed' is too strong. In reality, most advice processes have been cobbled together over many years by lawyers seeking to wrap compliant procedures around product recommendations.
One way or another, either by design or default, traditional advice processes miss the mark because they don't empower advisers to form a professional view of what's in a client's best interest.
Instead they encourage advisers to accept a client's self-diagnosis as the starting point for advice.
For example, it's common for a client who enters an adviser's office looking to set up a self-managed super fund to leave with a self-managed super fund. But that client may be better off in a different super structure or maybe the more urgent issue is that they need to establish a will and testamentary trust.
Similarly, 20 years ago, people seeking a whole of life policy were sold a whole of life policy when they probably also needed TPD and income protection as well as a budget and cashflow management plan to help them pay off the mortgage faster and save for retirement.
What's the answer?
Advisers need a professional advice framework that gives them a set of guiding principles to ensure they meet their fiduciary duty to accurately diagnosis a client's condition and determine the most appropriate treatment.
The implementation of that professional advice will always put the client in a better position.
That's the type of advice proposition consumers want and will pay for. It's also a business model that can sustain rapid change and digital disruption.
What's holding advisers back?
Unfortunately, the vertically-integrated model means institutional licensees will always be motivated by product distribution. Their focus is on the outcome not the need the advice is fulfilling.
That negatively affects the ability for aligned advisers to build a truly professional, client-centric business.
On the other hand, innovative, well-resourced non-aligned licensees can play a critical role in helping advisers prepare for, and capture opportunities bought on by, regulatory, technological and demographic change.
They have a mandate to continuously challenge the status quo, and they have the vision and freedom to build better advice processes.
Rigid institutions will get left behind as changing consumer demands force the industry to be client-focused not product-focused. It's a material shift which will prove too difficult for the big product manufacturers.
Their complex, unwieldy, inefficient and intermediated business models are at the highest risk of digital disruption.
Sadly, advisers with BOLR arrangements will find themselves tied to institutional licensees and married to outdated, ineffective advice processes.
BOLR may provide principals with a guaranteed buyer for their business waiting in the wings but there are many trades-offs, including heavily restricted APLs.
However, aligned advisers who don't have BOLR agreements will increasingly leave the institutions to either join an independently-owned licensee or apply for their own licence in order to gain access to a professional advice framework that not only recognises the value of their professional judgement but drives higher client and adviser satisfaction, more referrals and sustainable growth.
Already there are signs of growing dissatisfaction and agitation within aligned networks.
Over the next three to four years, an unprecedented number of advisers will flow out of the institutions as the industry's progress towards professionalism accelerates.
---
Joel Taylor is the managing director of Fortnum Financial Advisers
Subscribe to our Newsletter
We Translate Complicated Financial Jargon Into Easy-To-Understand Information For Australians
Your email address will be shared with nestegg and subject to our Privacy Policy
latest articles