SEARCH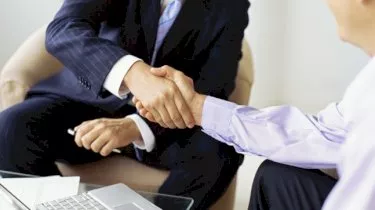 Driving client engagement in financial advice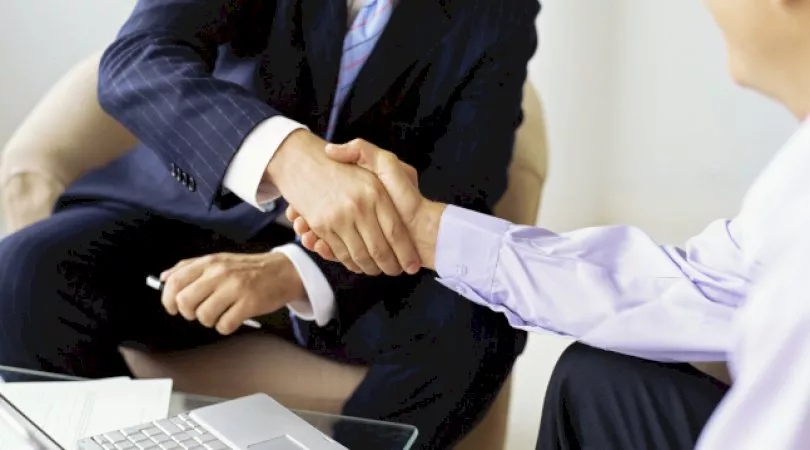 Driving client engagement in financial advice
Engagement with financial advice isn't as high on individuals' agendas as it should be, writes IRESS' Chris Pitt, but better engagement just requires a considered approach.
As an industry, we've devised some incredibly worthy arguments for people taking financial advice, arguments that no right-minded individual could logically reject, but somehow they still fail to inspire the majority of people to act.
There's no doubt that consumers understand they should save more money for their retirement or buy some life insurance, but too often action is deferred as a holiday, a car or something more instantly rewarding takes priority.
Adviser firms can, and do, take all the right steps to showcase their services, designing visually appealing and intuitive websites offering a well-engineered range of advice propositions, but if consumers never access these services then the effort is wasted.
So this is the real challenge: how do we engage the target audience and create that compelling reason to act and act now?
Why don't people engage with financial advice?
The answer is a mix of things and they will be different for each segment being targeted. However, some recent IRESS research has highlighted the most common reasons for consumers not engaging. These reasons are:
'I just don't understand'- and they are too embarrassed to admit it.
Somehow we need to make our services more accessible, use less jargon, and explain things in plain English with the help of diagrams and pictures.
'It's too much like hard work'- most people can quickly appreciate the need to save more for their retirement or to purchase some life insurance, but if it's going to involve them investing significant time and money just to establish how much to save and what products to use, then the will to act suddenly disappears.
This is especially true when there are alternative uses for any spare cash that can be enacted at the click of a button. Somehow we need to make it as simple to save as it is to spend.
'These products and services don't reflect my real needs'. Financial advice is often perceived as being too focused on specific types of savings and investments and 'not for me'.
Most people are wrestling with much more immediate financial questions like how to manage their credit cards, whether they should pay off their student loans, should they buy or rent, should they pay off their mortgage / personal loans?
Somehow we need to shift perceptions and not only handle these issues in any advisory service, but ensure people know this is part of the service.
'It's too expensive'. We simply can't ignore the fact that for those with less wealth the cost of traditional forms of advice is proportionately more than for those with significant wealth.
Even if we can rationalise that cost from a value-generated perspective we have to accept that, for most mass-market consumers, the level of fees simply don't fit within their normal frame of reference.
'I'm not sure I trust the advice I'm being given'. Somehow we have to convince the wider public that we will always genuinely act in their best interests.
Unfortunately, the industry has suffered from past mistakes and it will take time to restore confidence; sustained delivery of good outcomes for consumers is really the only way forward on this one.
Ways to increase engagement in financial advice
Here are my thoughts on how the financial services industry can address these issues:
Education. There is a lot we can do by simply making it easier for people to understand our products and services, starting with removing the jargon and describing things in plain English.
Then, it's about making financial planning as much a part of our daily lives as possible, making people realise that they can approach financial decisions in the same way as they approach buying a new car or phone: that is, by asking what do they need it to do (provide them with a retirement income, ensure their family is provided for etc) and what can they afford.
Perhaps it all comes down to finding the right medium for people and then triggering the right motivation.
And perhaps one way to start creating that motivation is through initiatives like the Pensions Dashboard or other data aggregation services, i.e. educating people about what they already have. For many, this will be a revelation in its own right!
Ease of access. We have to make it much more commonplace to take financial advice, guidance or support.
It has to be there at the right time, in the right place and in the right format. In financial services we all know that there are key life events that trigger interest in financial services and advice, but have we really understood them all and exploited them effectively?
We need to look at ways of catching consumers at the right moment and making it simple to "do the right thing", which is why I'm such a big advocate of the digital passport since it should make so many processes around financial services so much quicker and easier.
Influence and perception. I'm sure many adviser firms have already researched the needs of their target markets but I'm equally sure that many haven't.
Even if an adviser firm has carried out such research, do their clients and prospects know that they have done this work? Sometimes we not only need to perform a task but also be seen to have performed that task.
Perhaps we need to bring more consumers into our service design processes; it certainly never hurts to talk more to those people whom you want to buy your services.
Value for money. Building on the theme of consumer engagement perhaps we need to look at value for money from the consumer's perspective.
I've read many articles where eminent advisers have rationalised and justified the cost of their advice through some form of cost / benefit analysis.
All perfectly rational, but the hard fact is that many consumers simply don't choose to purchase.
When Henry Ford launched the Model T, he built cars that people could afford which did, of course, lead to some compromises in design and choice (most notably, you can have any colour you like as long as it is black!) but it sold in huge numbers because it represented good value to the average consumer.
Professionalism. Finally we have to continue to promote the professionalism of the industry and the services we offer; not just highlighting that financial advisers are all highly qualified and well trained, but that we run businesses that are well managed and effectively governed; that our customer support services are first-class and our technology systems won't fall over.
Most importantly, we need to highlight the fact that we genuinely act and design services in the interest of our customers.
There's still an awful lot more that can be done to improve the existing financial advice process, both by applying more technology to specific parts of the process and by more adviser firms using and exploiting the financial planning technology that already exists.
The real challenge, however, is to find new ways to engage more consumers, i.e. catching them at the right moment, with the right offer that can be executed at the touch of a button.
The good news is that we all like and use our technology extensively. We just have to find new ways of letting people use their various technology devices to engage with financial advice more than they have done so far.
---
Christopher Pitt is the head of product and consultancy at IRESS.
Subscribe to our Newsletter
We Translate Complicated Financial Jargon Into Easy-To-Understand Information For Australians
Your email address will be shared with nestegg and subject to our Privacy Policy
latest articles