SEARCH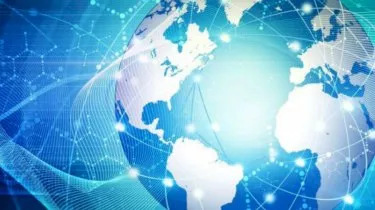 The fintech revolution: an innovation arms race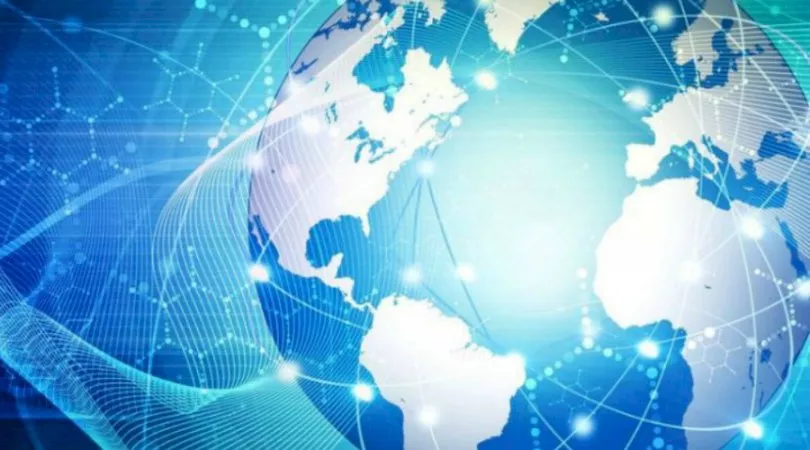 The fintech revolution: an innovation arms race
The rise of fintech has spurred an innovation arms race in financial services.
---
New entrants are reshaping and improving the way we interact with the financial system upon which we all rely. In response, incumbents are seeking to leverage their scale, distribution and market position to retain customer ownership and maintain leadership across the industry. In this context, new entrants have leveraged digital technology, free from legacy systems and bureaucratic hierarchies, to target points of high friction and high value to disrupt the financial services industry.
"Fintech is all about stimulating technological innovation so that financial markets and systems can become more efficient and consumer‑focused." - Scott Morrison, Treasurer
This has resulted in a continuously evolving innovation landscape as incumbents, start-ups, regulators and service providers interact to create and deliver new value for customers. Currently, there are three key observations driving the innovation landscape in financial services:
While funding levels have dropped off since the heights of 2015, there have been significant developments in the global and Australian fintech ecosystem, including new innovations and regulatory improvements;
There has been a flurry of activity in Australian financial services in specific pockets of disruption such as payments, lending, cryptocurrency/distributed ledger technology and investments/wealth, however we are also seeing emerging interest and activity in the RegTech and insurance sector; and
Incumbents are responding to the continuing rate of innovation in multiple ways, including cultural transformations, embedding innovation capabilities through internal teams and partnerships, and establishing corporate venturing funds.
1. Funding levels have dropped off, but progress is still positive
Since reaching the dizzying funding and hype levels in 2015, the global fintech landscape has continued to evolve. The chart below demonstrates the significant change in funding levels both globally and in Australia.
Five-year fintech funding (PE + VC, USD billion)
While funding levels have generally dropped off since 2015, we have recently seen positive deal growth in the US. Asia, on the other hand, has emerged as a competitive geography in the 12 months leading up to July 2017.
Funding flows (US$b, 12 months to 1 July 2017)
Despite the decreased deal flow in Oceania, there has been a wave of momentum led by start-ups across a broad spectrum of categories, including:
Identification/authorisation
Personal financial management
Cryptocurrency and distributed ledger technology
2. Pockets of disruption
In Australia, our analysis suggests that most of the short-term disruption is likely to be driven in areas such as payments, lending, cryptocurrency and investments/wealth, with popular names raising significant capital and successfully delivering concepts to market.
While these segments provide the most fertile opportunity for short-term disruption, we are witnessing emerging areas of interest in two verticals: regulatory/compliance technology (i.e. RegTech) and insurance technology.
RegTech
Globally, RegTech companies have raised close to US$3 billion since 2012, with major deals in document transmission, capital confirmation and vendor risk management software in 2016. As the compliance burden continues to grow in financial services, it is expected that large incumbents will continue to look towards start-ups to rapidly build efficient, scalable and novel solutions to address specific compliance challenges. This could range from monitoring disclosures and other compliance requirements across market-facing channels to efficient know your customer (KYC) solutions. The RegTech sector is continuing to grow in Australia, with the establishment of the RegTech Association in April 2017, aiming to drive collaboration between key stakeholders and overcome bureaucracy and slow decision-making behind traditional compliance transformations.
Insurance technology (InsurTech)
Global insurance technology funding peaked in 2015 (~$2.7 billion) and managed to maintain healthy volumes in 2016 (~$2 billion). While investment in this vertical has been traditionally restrained in Australia, large incumbents are starting to recognise the value in partnering with the start-up world. QBE has signalled an intent to invest in tech start-ups to the tune of $50 million, IAG has launched a $75 million venture fund and Suncorp has recently invested in micro-insurance start-up Trov. These actions support our previous prediction in the World Economic Forum paper that suggested insurance would be the biggest source of disruption in financial services.
3. Incumbents are responding
The evolving innovation landscape is continuing to force the innovation imperative onto incumbents. In response, existing organisations have explored multiple avenues to embed an 'innovative' culture, build new capabilities and offer new services to customers. Three responses have gathered recent attention:
a. Cultural transformation: Shifting organisational structures, cultural norms and incentives to drive a more innovative, agile and flexible approach to work that highlights creativity and customer-centricity
An incumbent's operating model has often been cited as a core barrier to its ability to respond to change in a flexible and nimble manner. ING has long been the global benchmark for embedding 'agile at scale' for many years, reorganising internal capabilities around problems to be solved. A recent announcement from ANZ indicates that they intend to adopt the same approach. Breaking down corporate bureaucracy and red-tape and increasing speed-to-market is critical for incumbents to maintain their competitive advantage.
b. Innovation capability uplift: Investing in core capabilities that support innovation, such as design methodologies, dedicated innovation spaces and technology experiments, has become common across major financial institutions in Australia
CBA is proud of their 'Innovation Lab', while NAB has NAB Labs and Westpac has The Garage and other innovation environments. These investments have been supported by key partnerships with non-traditional institutions such as Telstra, Apple and Google, while also establishing relationships with fintechs such as Prospa and Ripple. While internal vehicles have a tendency to deliver 'sustaining' innovation rather than 'disruptive' innovation and enable incumbents to solve issues at their core, they still serve a valuable purpose by signalling a shift in attitude within the organisation.
c. Corporate venturing: Some incumbents have invested in corporate venture funds that invest in start-ups to generate returns, build new capabilities and deliver new services to customers.
Typically, Corporate Venture funds can move faster than an R&D department to help a firm respond to impending changes. It has the benefit of accelerating a path to market as well as generating return on investment. However, there is the risk that the fund is caught up in corporate bureaucracy and is not afforded the time needed to realise value. Westpac's Reinventure fund has made a range of investments, mainly focusing on payments and lending start-ups. NAB's corporate venture fund has made a few initial investments across payments, data and an HR platform. These efforts enable a faster response to emerging technologies, a better understanding of threats, a channel to market through established distribution arms and an avenue to stimulate demand.
While funding levels have reduced since 2015, the threat of disruption has not subsided, requiring incumbents to continuously sense, scan and scout the local and global market for opportunities and threats. The increasing rate of innovation provides opportunities to source distinct capabilities from external sources through acquisitions and partnerships as a method of accelerating an incumbent's strategic ambition. For fintechs, the critical success factors reside in an ability to create compelling solutions that target the intersection of highest customer friction and large value pools to gain traction and accelerate growth in an increasingly competitive environment. As the pace of innovation continues to accelerate in the face of exponential technologies, we expect to see continued disruption in the way financial services are delivered and consumed, requiring a response from all participants in the ecosystem.
---
Ben Krowitz is a consultant in the Strategy and Operations Sydney Consulting practice at Deloitte.
Rahul Puri is manager, financial services at Deloitte.
Chris Wilson is partner, consulting at Deloitte.
Subscribe to our Newsletter
We Translate Complicated Financial Jargon Into Easy-To-Understand Information For Australians
Your email address will be shared with nestegg and subject to our Privacy Policy
latest articles