SEARCH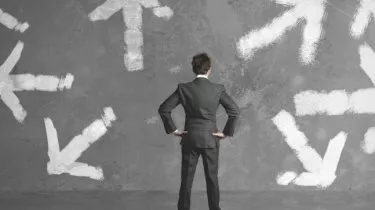 Innovation requires action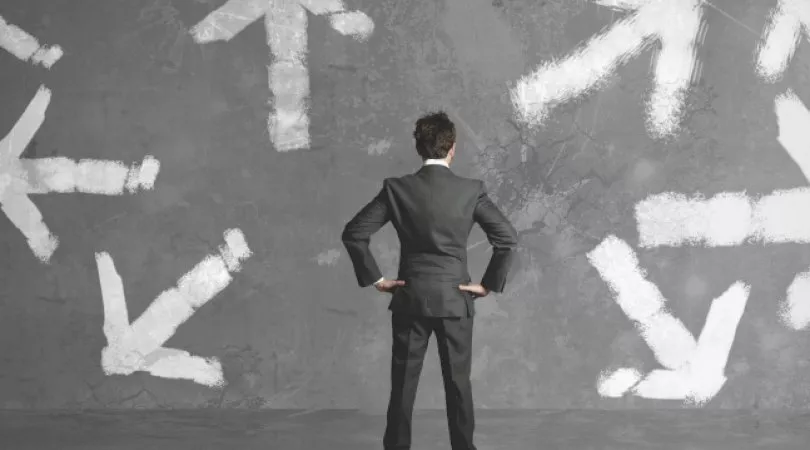 Innovation requires action
No one should mention the word 'innovation' again unless they are willing to suggest how to put an idea into action.
I have been to enough innovation meetings in my time to come to the conclusion - and state it quite firmly - that no one should mention the word 'innovation' any more unless they are actually going to suggest something innovative, or put that idea into action.
It seems as if the problem and reality of innovation is not a lack of ideas - quite the opposite. There are myriad innovative ideas swirling about the universe right now, the issue seems to be a lack of recognition and imperative to implement them, especially when we're faced with even small amounts of uncertainty[1]. And in the financial advice profession, we're facing more than that at the moment.
What it will take is some independent thinking from thought-leaders within the profession to keep the spark of innovation alive during this challenging period. But it can be done. We already have the great ideas to carry us forward. We just need the guide book on implementing them.
We need only look at the most recent AFA Adviser and Practice of the Year finalists to see truly innovative thinking running through the veins of many of today's leading advice businesses. And it's paying dividends. In fact, of the 12 areas measured during the selection process, eight were scored higher than for the previous year, 2014.
Clearly, the benchmark is rising and it's rising in the areas that fundamentally matter to clients, which will in turn lead to greater conversion rates and greater levels of referrals from clients.
Specifically, what was delivered from these finalists was excellence in the implementation of the basics of the advice process and business protocols that provided clients with really positive experiences.
It can be broken down further in the following five categories:
Innovation in positioning
Now only one business had a definite niche. Everyone else dealt with a wide array of clients but were still able to position their offering as if each of those clients was an 'ideal client'.
They did this by defining the language and analogies they use with clients, and providing functional and easy-to-navigate websites that spell out exactly what it is that they do - or more importantly - how they provide value.
Innovation in execution
Efficiency is the hallmark of all of Australia's leading advice businesses.
Each of the 2015 Adviser and Practice of the Year finalists has a defined process that is mapped. It is built into their CRMs and, where it's seen as an admin function, is outsourced. They have the right people and importantly, the right pay level for the right roles.
Innovation in responding
Simply, leading advisers ask questions of the clients. They ask regularly what they think and what they want - and implement their feedback.
Innovation in displaying empathy
All of the finalists have invested time in developing their interpersonal skills. Be this through psychology courses, neurolinguistics programming (NLP) or amping up their presentation skills. Furthermore, they all hold a 'getting to know you' process that encourages clients to share relevant or important information.
Innovation in corporate social responsibility
Customer lives and needs continue to change. What's becoming even more important from a client perspective is the social impact of the businesses and brands that they deal with. Australia's leading advisers recognise this and each business has developed a strong "what we stand for" definition. They are all also active in 'giving back' to their communities - big, small, national or local.
These lessons from Australia's leading advisers are crucial to any innovation effort but can be easily implemented by any advice business today by following these simple steps:Determine who your business is and what you stand for;
Determine who your business is and what you stand for;
Develop your own identity and how to position it; and
Don't assume innovation is a one-size-fits-all process. Take the time to determine what is appropriate for you and your business.
In doing so, you will focus your attention on real innovation and accelerate the impact of your efforts because, as we know, in times of change we are given the rare chance to innovate at such a pace that we can leapfrog the competition.
Of course there are challenges ahead, but advisers should see this period as an opportunity to partner with those thought-leaders within the industry and work together to deliver truly innovative product solutions that will set them apart.
[1] Burkus, D, 'Innovation Isn't an Idea Problem', Harvard Business Review, 23 July 2013.
---
Andy Marshall is the head of sales and strategies for life investments at Zurich Financial Services Australia 
Subscribe to our Newsletter
We Translate Complicated Financial Jargon Into Easy-To-Understand Information For Australians
Your email address will be shared with nestegg and subject to our Privacy Policy
latest articles