SEARCH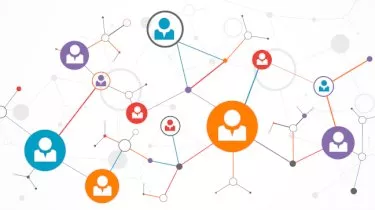 Make sure you create the right networks for innovation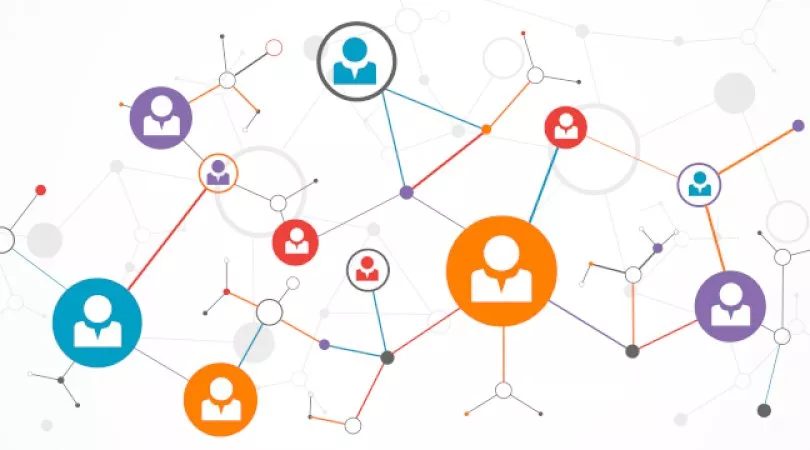 Make sure you create the right networks for innovation
Innovation is vital for any professional wanting to stay relevant in times of social change and digital disruption. But it is important to remember that innovation is not just a strategy for keeping up with rapid technological developments in the world around us, but with a new breed of ultra-connected customers, as well.
While it is true that many of your long-term existing clients might be learning to keep up with new technologies and new digital environments just as much as you are, your next generation of customers are already living with them and within them.
For these new clients, the developments in technology are not thought of as 'disruptive' - they are the norm.
So, how do you keep up with this new generation of advice client? You have to innovate, and there are many ways to do so.
Ten types of innovation
In fact, there are ten types of innovation that you can employ in your business to stay relevant in the face of digital disruption and the needs of highly connected consumers.
In this post, I'll share some insights into one of these ten types - 'network' innovation.
This type of innovation is all about how we connect, or 'network' with our business partners. Some people refer to this as the supply chain, or the 'upward-downward stream' of your business.
A good example of network innovation is how the well-known computer company, Dell, created a new supply chain process that allowed them to bypass the traditional PC retail outlet, and create the first 'just-in-time' online retail store.
They took this process development a step further, and did this all without actually holding any inventory.
It sounds impossible, right? You might be wondering how Dell managed to ship PCs to their customers at any time without actually having any warehouses full of any computers or computer parts.
Look at your supply chain
Here's how they did it. They re-worked their supply chain, and the ways in which they did business with the other companies within their business network and were able to establish three things:
1. A fast system that allowed Dell to communicate its PC component requirements to its suppliers;
2. Dependable suppliers with the ability to meet Dell's demanding lead time requirements; and
3. A business network strong enough to create a willingness of suppliers to keep inventory on hand, allowing Dell to be free of this responsibility.
As a side note, to put this whole supply chain into perspective - there are at least twenty components to a PC, including a keyboard, mouse, speakers, soundcard, hard drive, motherboard, graphics processor, fans/ liquid cooling, the housing and power supply unit… and a bunch of other pieces. And each of them was shipped and assembled by different suppliers within a tight time-frame.
It's clear that Dell really knew how to choose a great network of business partners, and leveraged each of their strengths to meet the needs of their clients.
While the Dell example might not be something that you can replicate within your own business as a financial adviser, it is definitely a great display of how network innovation actually works.
Leverage what's around you
To put it simply, it's all about leveraging the strengths of others around you. Your business partners. The external service providers that you use within your own business. Even your clients.
Everyone within your personal business network has a strength that you can leverage to allow you to be more efficient with your own strengths.
For the service industry, processes are obviously different than those within a purely product or retail based company like Dell.
A service industry supply chain's vertical integration could be illustrated, as an example, by Coles finance.
Vertical integration
Coles has successfully launched a range of financial products from credit cards, to insurance, by partnering with suppliers on terms that fit their view of what their target market wants… Yes, that's right, "down, down, the prices are down".
They are marketing their financial services to the same price-conscious consumers that are shopping for weekly bargains and value at the supermarket.
At netwealth, network innovation is fundamental to our business.
For example we recently relaunched our international equities offer, where we are now able to provide a significantly lower cost to end investors. This was only possible through supply chain innovation.
Who is in your network?
Are there insurance providers? A platform service? A group of other advisers?
Think about the different business partners that you work with on a regular basis and start brainstorming ways that you can leverage their strengths in order to innovate better efficiencies and better outcomes for your new generation of client.
If you're interested in learning more about innovation and how you can start making changes in your business, download our free eBook about how to innovate in a world of digital disruption.
---
 Matt Heine is the joint managing director of netwealth.                                       
Subscribe to our Newsletter
We Translate Complicated Financial Jargon Into Easy-To-Understand Information For Australians
Your email address will be shared with nestegg and subject to our Privacy Policy
latest articles