SEARCH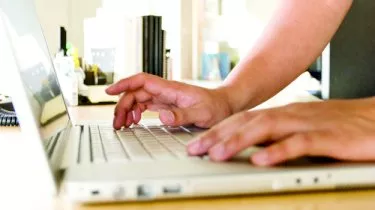 Ensuring your practice is robo-ready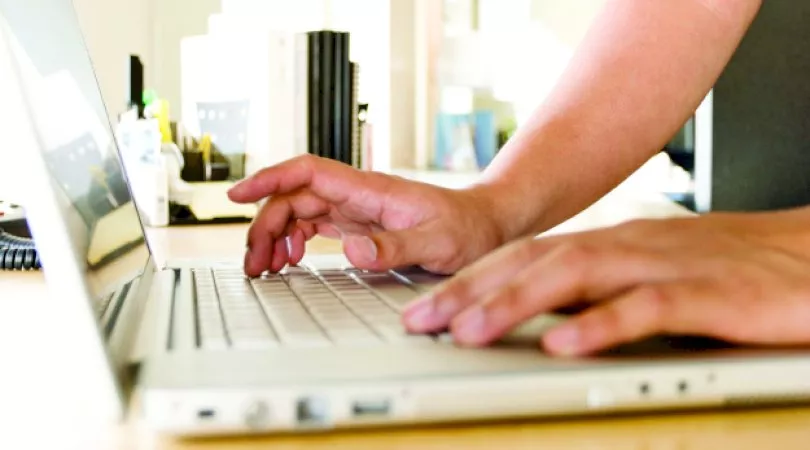 Ensuring your practice is robo-ready
The financial advice industry is on the cusp of a robo-advice led revolution, and advisers need to ensure their practices are up-to-date and ready for the new advice world, writes Ignition Wealth's Rob Corben.
'Robo-advice', or digital financial advice, has seen significant growth in recent years for obvious reasons.
Individuals with lower balances to invest see robo-advice or digital financial advice as a low cost, highly efficient, convenient and low pressure way to take care of their investment needs.
Recently, we have also seen a significant uptake from high-net-worth clients with larger sums to invest.
These clients want to take a more hands-on role with their own investment program, from the comfort of their study or lounge room.
The delivery of advice in a traditional format is often an expensive endeavour. Data collection, strategy and objectives analysis, reviewing investments, chasing reports from fund managers and life companies and organising meetings is onerous and often inefficient.
In the traditional practice, each and every client engagement can be different. In some scenarios, the client experience falls short on delivering the advantage that this process promises - to the client, the process can be inconvenient.
Imagine the digital office advice practice of the future. Overseen by their trusted adviser or advisers, groups of clients simultaneously undertake a full range of digital advice journeys covering retirement, savings, protection and estate planning.
Clients engage at a time and pace that suits their individual needs, from the comfort of their own home, office, or anywhere there is an internet connection!
How far along the advice delivery journey they travel is driven by their client segment and the complexity of their individual requirements.
For some clients, the journeys may be fully automated. For others, the journeys may be only partially digital.
There will always be clients who prefer a full traditional advice experience with face-to-face relationship management every step of the way; in the future, however, these clients may not be a profitable segment.
The digital advice practice delivers advice in a more reliable and robust fashion, at a lower cost and with more reliable data that is owned and managed by each client.
The use of compliant processes that are configured to only operate in the client's best interest will have clients feel more empowered and comfortable while practice owners will be able to focus their attention on other matters that their clients will value beyond traditional service offerings.
In 1967, Concorde revolutionised air travel by increasing flight speeds to twice the speed of sound.
I believe 2017 will see advice practices experiencing their very own Concorde moment, as technology will revolutionise the whole advice experience and cause the equivalent of Concorde's legendary sonic boom!
This year, practices will see groups of clients simultaneously capturing, exploring and tracking their financial goals, while working with their adviser as mentor, coach and advice specialist. The digital model delivers scalability at a supersonic level.
Will incorporating a full or partially digital solution deliver enhanced efficiency and compliance outcomes for your practice?
Will incorporating a full or partially digital solution deliver more convenient, robust and reliable advice solutions for your clients?
For most practices the answer to one or both of these questions is a resounding, 'yes'. Make an objective assessment of your current client service offering, your advice processes and how you and your clients and prospects engage.
This may be most effectively completed by someone trusted from outside of your practice.
There are a number of steps that should be followed when implementing a robo-advice strategy in your business.
1. Decide what your digital advice vision is
a. Putting a link on your website to a few tools in itself doesn't guarantee client engagement.
b. Engaging groups of clients online takes planning, effort and know-how.
c. The deeper the integration of the digital experience into your practice management process, the greater the rewards for both you and your clients.
2. Data integrity
a. You must have good quality data; exposing poor data to clients reduces trust. Spend time reviewing and analysing your data quality.
b. Check for data gaps, duplicates, spelling mistakes, dormant data feeds, etc.
c. Clean and comprehensive data is the key to being robo ready.
3. Segmentation strategy
a. The biggest segment in any client base is 'not yet segmented'.
b. Choose to which segments will you offer full or partial digital advice.
c. Choose to which segments you will continue to offer traditional advice.
d. Remember to choose the advice experiences that deliver better client and practice outcomes
4. Video competency
a. Get ready and skilled up in video conferencing; it's an amazingly effective solution that clients love.
b. It must be a quality solution and you must understand how to use it well.
5. Process integration
a. How will this new digital advice process integrate with, or replace, your existing prospecting, advice, review, service and onboarding process?
b. This is critical to the success of your digital strategy, the satisfaction of your clients and ultimately the growth and value of your business.
6. Technology integration
a. Which technology partner or partners should you choose to support your digital strategy?
b. Do they integrate into your traditional advice process and systems?
c. Eliminate rekeying. Touch data once and ensure it travels across all your processes.
d. Online data collection, risk profiling, education and goal exploration are critical pillars in a successful digital advice office. Get them all.
e. Don't forget digital execution. KYC, AML and application processing are expensive processes to do manually. Remember: key once, and once only!
The digital office represents the next leap in practice efficiency. We no longer need to imagine the digital office advice practice of the future. In 2017 it has already arrived. Is your business #roboready?
---
Rob Corben is head of advice at Ignition Wealth.
Subscribe to our Newsletter
We Translate Complicated Financial Jargon Into Easy-To-Understand Information For Australians
Your email address will be shared with nestegg and subject to our Privacy Policy
latest articles