SEARCH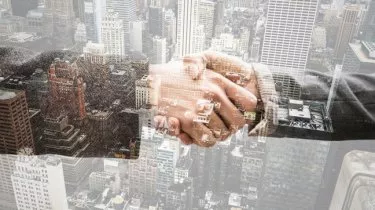 Partnerships that deliver better value to clients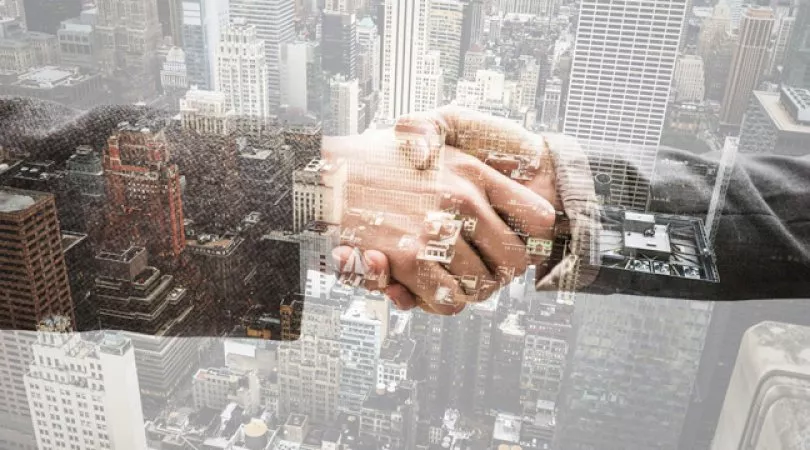 Partnerships that deliver better value to clients
Today, with ever increasing compliance requirements, advisers are looking to increase efficiencies in their businesses so that they can continue to offer high value service.
A growing number of advisers are leveraging off the skills of an external investment team for their clients' investment selection, enabling them to focus on the overarching strategy and cash flow management for their clients. A simple way to do this is to use implemented models.
What is an implemented model?
An implemented model is a blend of different managed funds or listed securities which is actively managed by an experienced investment team.
Each model may focus on a particular mix of asset allocations and investment styles, across a range of investment managers, designed to meet a specific investment objective.
The investment team considers qualitative and quantitative research to create each model and ensure diversification. Depending on the target profile of each model, the blending may be aimed at risk minimisation, yield, growth or other attributes.
This investment approach is growing in popularity and is now available through most major wrap services and some master trusts.
Advisers can select the model that best fits their client's objectives and investment approach. One of the biggest benefits of implemented models is that changes made are done directly by the investment manager rather than by the adviser under client discretion.
This means that when a rebalance or change in asset allocation is required, advisers do not need to complete a statement or record of advice. There are also no delays caused by waiting for paperwork so any changes are implemented quickly.
What types of models are available?
There are a broad range of models available. As well as the risk profile type (split between growth and defensive asset classes), each model will have a different level of flexibility over the allocation to each asset class and how actively changes are made. These can be broadly broken into three styles; dynamic, strategic and index (including enhanced index).
Dynamic
These models invest in mainly actively managed underlying investments with the ability to adjust the split between growth and defensive assets (as well as each individual asset class) to take advantage of market opportunities or minimise risk.
Strategic
These models also invest in mainly actively managed underlying investments, with the ability to vary the allocation within each asset class, however the overall split between growth and defensive assets does not change.
Index/enhanced index
These models use index funds or listed securities to track the index. It is a passive style of management and is usually less expensive than other models due to the lower cost of underlying investments. Some investment teams offer enhanced index models. In these the main underlying investments are index focussed but a portion of actively managed investments are included to help enhance overall performance and risk management.
How do I use implemented models in my clients' portfolios?
After the adviser has identified the risk profile and investment objectives they review the model options available and decide which model is best for their client.
The models brochure will include details of the target risk profile, objectives of that model and information on how it is currently allocated as well as the ranges for each asset class.
The service offered will vary between wraps and master trusts but usually includes regular rebalancing reviews, comprehensive qualitative and quantitative reporting and economic updates which can be used in client reviews.
Implemented models can be used by themselves, blended together or blended with other discretionary investments.
Many advisers use a core/satellite approach using the implemented model for the majority of the portfolio and adding other investment options such as term deposits, cash and listed securities to manage shorter term needs or specific client requests.
Flexibility and control
One of the many benefits of implemented models is the swiftness with which a client's portfolio can react to market changes.
The investment managers constantly monitor markets and when necessary will implement changes quickly. Depending on the service offered advisers may be able to trigger manual rebalances and exclude accounts from the regular rebalance review (for example if you are about to withdraw funds or make changes to the account).
It is quick and easy to change the model a client is invested in as well as to add other discretionary assets to a client's account.
Cut through the confusion
For some clients seeking an appropriate investment vehicle the confusing maze of investment choices can be daunting - even with the input of their adviser.
Implemented models provide a way to help clients achieve diversification and security that meets their profile but at the same time leverages the expertise of the investment managers.
Free up time to focus on strategy
Another benefit of using implemented models is the efficiency it provides to advisers. Most advisers would rather focus on those activities that clients regard as high value such as developing individual client strategies and providing great service.
Help achieve financial success without the stress
A financial adviser and their client work together as a team, defining the client's investment objectives and working through the strategies that suit them best.
Now advisers can expand their team by leveraging off an external investment team's expertise to build and manage some or all of the client's portfolio.
Reduce the administrative burden
Advisers can save time on administration tasks by using implemented models. Investments are reviewed and changed if necessary, often without the need to create advice documents, send out for client authorisation, follow up and then place trade to implement the advice. This frees up resources to focus on developing high quality strategies for clients.
 Sarah Cummings is Head of Wealth Product at ClearView
Subscribe to our Newsletter
We Translate Complicated Financial Jargon Into Easy-To-Understand Information For Australians
Your email address will be shared with nestegg and subject to our Privacy Policy
latest articles