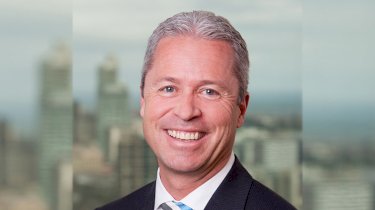 Technology separates managed portfolios into haves and have nots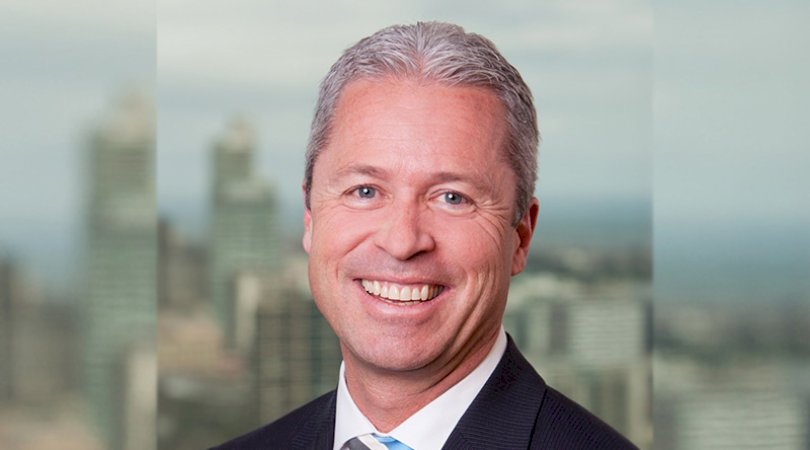 Technology separates managed portfolios into haves and have nots
Technology is a major differentiator in managed portfolios, and platforms that use it to innovate and unlock value for their clients will succeed.
According to Investment Trends' adviser survey results from February 2020, managed accounts usage among advisers has grown from 22 per cent to 40 per cent in just the last five years.
Additionally, managed account total assets are expected to surpass the growth of exchange traded funds (ETFs) in the next three years, growing by 50 per cent from 12 per cent to 19 per cent.
This increased adviser demand for managed portfolios has been supported by enhanced technology driven by innovation available on platforms like HUB24, who have harnessed it and innovated further to provide advisers with managed portfolio features that can be tailored to client and market conditions, potentially creating better outcomes for clients.
This enhanced capability driven by technology is now a key differentiator in platforms and is driving advisers towards platforms that have continued to invest and develop their capabilities. However, as managed portfolios are now offered by many platforms, it's critical that advisers understand that different levels of integration and capability impact the functionality available.
Technology provides clarity in a rapidly growing market
Over the past two years advisers' appetite for managed portfolios and the proliferation of managed portfolios options have increased.
Advisers are responding in growing numbers to the flexibility and tailoring which managed portfolios provide for them and their clients. Access to cost-effective professional investment manager expertise while the client generally retains the beneficial ownership, along with transparency, have proven to be a compelling and attractive offering.
According to IMAP Managed Account Census 2019, funds under management in managed portfolios in Australia was over $72 billion, representing a compound annual growth rate (CAGR) of 11 per cent, as of December 2019. Meanwhile, HUB24 is growing at an even faster rate – a 57 per cent CAGR over the past four years.
With advisers seeking more effective and efficient ways to manage client portfolios while delivering greater value, more platforms are now offering managed portfolios. With each platform offering different levels of capability, it has become even more important for advisers to understand the functionality they are getting so they can accurately assess the right managed portfolio for their business and their clients.
Role of technology in managed portfolios
Technology acts as a gate opener to new sources of value within platforms.
Managed portfolios are at the forefront of delivering client value and flexibility, enabling advisers to individually tailor portfolios for clients and navigate market circumstances to create better client outcomes.
This innovative functionality means financial advisers and portfolio managers have greater flexibility and capability to adapt, pivot and swiftly change portfolios in real time to add timely value to their clients.
Client benefits include the ability to manage capital gains tax (CGT) implications and minimise buy/sell spreads and transaction costs when rebalancing and through in-specie transfers.
This capability was particularly important during the recent period of market volatility when buy/sell spreads widened significantly due to the increased volume of switching and trades over very short timeframes, resulting in greater costs for clients who were engaging in switching.
The extent of the value managed portfolios can deliver was quantified in research HUB24 recently conducted with Milliman Inc, used to produce a white paper titled 'Delivering Platform Alpha'.
Using actual managed portfolios and managed funds available on HUB24's platform, it found that a simulated managed portfolio which underwent two switches over 10 years, outperformed its managed fund equivalent primarily because it did not crystallise CGT on securities held in common when rebalancing activity was undertaken and also saved on transaction costs.
Leveraging capabilities is a source of value
Other sources of value available through accessing managed portfolios include tax optimisation and Progressive Portfolio Implementation or PPI.
While tax optimisation can be achieved through leveraging a choice of tax optimisation options available on HUB24, advisers can select the required tax outcome for a client and the platform will then automatically select the right tax parcel to sell to achieve that outcome.
A case study in the white paper which uses real client data from HUB24 Invest found having the flexibility to use different tax methodologies can create significant client benefit. In one case study, when the First In First Out (FIFO) tax methodology was used (also the most commonly used tax method on platforms), tax payable was $12,973 (for a client paying 47 per cent tax) while using the Minimum Gain method, the tax payable was reduced to only $6,914, creating a tax saving of $6,059 for the client.
Meanwhile PPI enables portfolio managers to adjust portfolio weightings for new investments to take into consideration current market and economic conditions and potentially add value to client portfolios.
For example where a fund was 'hard' closed, a portfolio manager could use PPI to retain existing investments in managed funds which had been closed but new client funds could be allocated to an alternative open fund without having to sell down the existing portfolio and incur transaction or CGT implications.
The above research suggests this functionality can provide substantial improvements to investment performance and tax outcomes.
Technology creates bold new future
The scope for technology to offer enhanced capabilities and provide new efficiencies while delivering greater value, is seemingly limitless.
However, to realise the opportunity requires continued investment to create flexibility, choice and value. It is clear; to stay in front you need to be continuing to innovate to unlock value for your clients.
The big test is whether a platform has the capability to do this and one which will help advisers select their future platform and managed portfolio solutions.
Brett Mennie, head of managed portfolios, HUB24
Forward this article to a friend. Follow us on Linkedin. Join us on Facebook.
Find us on Twitter for the latest updates

About the author
Subscribe to our Newsletter
We Translate Complicated Financial Jargon Into Easy-To-Understand Information For Australians
Your email address will be shared with nestegg and subject to our Privacy Policy