SEARCH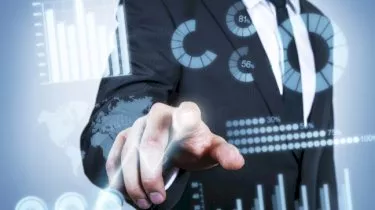 The future is the collaborative bionic adviser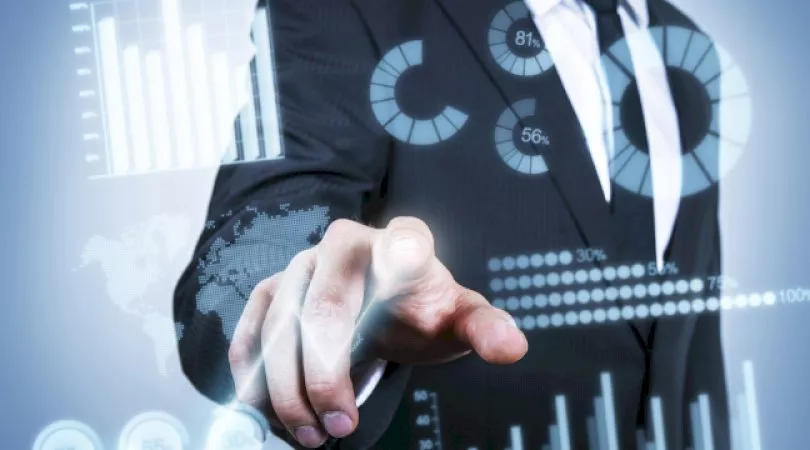 The future is the collaborative bionic adviser
The biggest wave of change to ever hit our businesses is happening and I want our industry to be on it, but we need to change and change quickly.
The future adviser will be bionic and able to not only mass portfolio customise but mass portfolio personalise. In practice, this means shifting the adviser's ability to move from managing 100 to 300 to eventually 1,000 clients via technology. The client experience will be enhanced and compliance issues will be reduced significantly with the regulator supporting it.
Bionic advisers will be able to deliver mass portfolio customisation where you, at the press of a button, can remodel every client portfolio, remembering all their specific wishes around implementation, tax, asset allocation and investment preferences without the need for any back or middle office.
The bionic-enabled adviser will be able to create and maintain mass portfolio personalisation, focusing everything around trying to understand the client's real drivers.
The 'standard and much relied on SOA' which in the main today is nothing more than a sales document created to deliver the adviser's house view must shift to a truly collaborative approach where the adviser's role changes to one of 'choice architect' in helping the client design their own plan.
The 'black box risk-profiling tool' will be replaced with a collaborative approach involving the client designing 'their' portfolio and all of this will be delivered on open infrastructure with world-leading client engagement processes.
Imagine a world where the client collaborates to design their own plans, creates their own portfolios and pays for the value that is embedded in the human connection and relationship which is, after all, everything they actually do value.
Pricing models will adapt to be more focused around the collaboration of people goals and objectives, not product, with the adviser margin remaining the same but the cost of everything else reducing by 50-70 per cent as clients quite rightly make informed decisions not about platform or product but the service and relationship they value.
Collaboration is key
Collaboration will be the major decision in every business from now on and I am confident in saying it will be the most critical success factor.
All businesses have a front-, middle- and back-office function regardless of their size. Your front office is your human connection and client relationship function and is where all the value lies. Your back- and middle-office functions are cost centres, should be outsourced in the main, and delivered by paperless technology like the robos are doing now.
During my career, I have been guilty of poorly collaborating and I have met so many business owners who believe their way is the only way. This attitude has cost this industry dearly and ensured the conflicted model received oxygen in the face of a toxic culture.
Collaboration, partnering or outsourcing in the US has been a major determinant in the creation of 350 $1 billion-plus independent FUA firms. An AusTrade report into the investment management industry in Australia shows the US has about 6.5 times the investable wealth that we have and about 6 times the amount of advisers, to my maths, says we should have around 350 $1 billion-plus firms here, right?
Until recently I could not work out why we don't; however, it is now very clear to me. Innovation in our great country has been dogmatically destroyed by those who want us to sell product, with leadership being limited to branding platforms.
This lack of leadership is creating the greatest opportunity for true non-aligned advice (why we can't call it 'independent' is beyond me) to dominate in Australia, and it is happening. I am meeting more and larger scale businesses that are working this out now and are putting collaboration at the core of their business - and they will grow much faster than anything we have ever witnessed in Australia before.
The institutional, conflicted model will be made redundant by advisers voting with their feet and not their cheque books and they will create bionic businesses that grow exponentially while enhancing client engagement and reducing compliance risk to almost nil.
If you are running an advice business now and you are not in control of your technology delivery, you need to change and change quickly.
Collaborate with leading technology that can ultimately help you become a bionic adviser because if you don't, you will be swamped by what could be the biggest wave I have seen. I am on it and want to ride all the way to the beach.
---
Santi Burridge is the chief executive of corporate development at Implemented Portfolios.
Subscribe to our Newsletter
We Translate Complicated Financial Jargon Into Easy-To-Understand Information For Australians
Your email address will be shared with nestegg and subject to our Privacy Policy
latest articles