SEARCH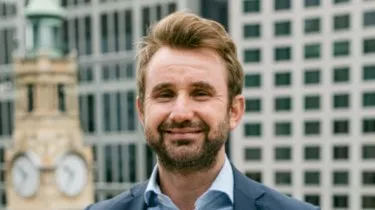 The race towards financial innovation: Why major companies are increasingly launching financial products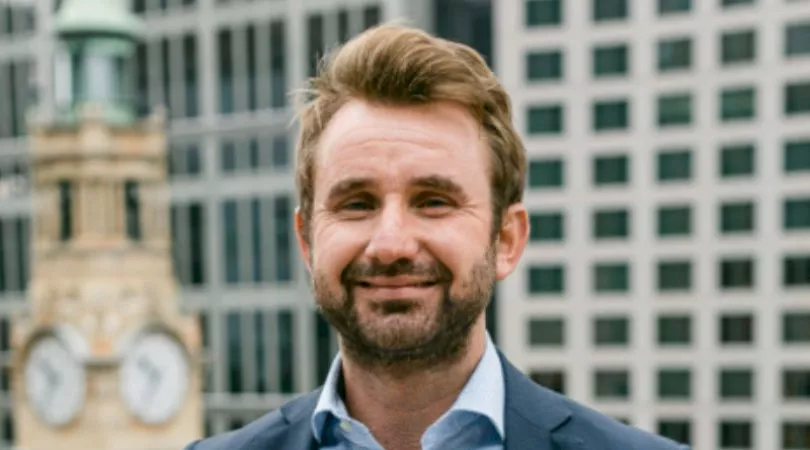 The race towards financial innovation: Why major companies are increasingly launching financial products
While banks have always played a central role in facilitating financial activity in modern economies — and still do — the last decade has seen a great deal of change in the Australian banking landscape, not least in the number of digital-first disruptors that now exist. Research from KPMG showed that there are 733 active fintechs recorded in Australia — a number that has continued to increase. Investment in Australia's fintech sector has also soared, with US$1.4 billion invested in 2020, the second-highest total on record.
It's showing no signs of slowing down, either. In an address to the 32nd Australasian Finance and Banking Conference, the Royal Banks of Australia's head of financial stability, Jonathan Kearns, noted that developments in technology, data and competition meant the banking sector would need to continue to evolve.
Australia's banking sector
The last five years have seen a significant rise in the number of new financial products available to Australians, with the number of fintech companies in Australia increasing five-fold during this period, and Australia's total market for financial services increasing by a record 13.2 per cent during the last fiscal year. Moreover, the kinds of companies and industries who are branching out and launching financial offerings of their own are on the rise. This is in part spurred by the growing demand among Aussie consumers for the best possible finance products, with nearly half of those aged 35–44 intending to explore new financial products and services in the coming year.
In 2017, the banking royal commission was established by the Australian government to put power back in the hands of Aussie consumers. Over the following two years, the commission highlighted a need for better practices in the banking sector, and a greater focus on safely sharing consumer data — two findings that caused a dip in overall consumer trust. These findings further coincided with a booming fintech industry, creating the perfect conditions for trusted organisations across a number of sectors to step in as financial service providers. With recent reviews of the banking royal commission suggesting that certain issues in the banking industry are still persisting, the sector continues to be ripe for innovation and disruption.
Financial disruptors
The retail and airline sectors are two examples of industries that have broadened their offering to provide financial products. In 2018, online retailer Kogan.com launched Kogan Money Home Loans funded by Adelaide Bank and Pepper Group. With a promise of a quick application turnaround time and competitive rates for first-time home buyers and real estate investors alike, the retailer, which is known for its affordable prices, entered the financial services industry. Less than one year later, Kogan.com continued its financial foray by launching Kogan Money Credit Cards in partnership with Citi — once again, the product promised low fees, in line with the brand's core values.
Last year, Coles teamed up with flybuys — the popular loyalty program — to launch flypay. The new payment method, developed in collaboration with Visa's Bell ID, was created with the shift to online grocery shopping in mind, enabling users to link their payment method and their flybuys card via a single flypay account. This sped up the online checkout process and allowed users to pay for online items with flybuys points, something that wasn't previously possible. 
In 2017, Australia's national airline, Qantas, launched the Qantas Money platform alongside its Qantas credit card, issued by Citi. The Qantas Premier Mastercard delivers additional benefits including bonus Qantas points and complimentary lounge passes, while the Qantas Money platform is responsible for unifying the company's major financial offerings — Qantas Premier and Qantas Travel Money, a prepaid travel money card. Thanks to sophisticated user-permissioned data aggregation from Envestnet | Yodlee, the Qantas Money platform is able to provide users with a holistic view of their finances by connecting their bank, credit and loan accounts to the Qantas Money platform. In the eyes of Qantas, this was a natural next step in evolving its loyalty business.
Partnerships and open data
For many organisations, loyalty is the name of the game. Powered by a rise in the availability of powerful and insightful data, major organisations are choosing to offer a range of financial services to better serve their customers. These products typically integrate well with the company's existing offerings, something which research from Deloitte suggests is key in developing customer loyalty in the digital era. 
What should be noted, however, is that this industry shift is made possible by strategic partnerships between financial institutions and major Aussie brands. Rather than developing products from the ground up, some of Australia's biggest brands are partnering with financial institutions to drive innovation. As the availability of, and ability to process, data continues to grow in Australia, expect to see a growing number of industry partnerships such as these, and a greater choice for Aussies on the hunt for financial products — a win for both the industry and consumers.
Tim Poskitt, country manager ANZ, Envestnet | Yodlee

About the author
Neil is the Deputy Editor of the wealth titles, including ifa and InvestorDaily. Neil is also the host of the ifa show podcast.
Neil is the Deputy Editor of the wealth titles, including ifa and InvestorDaily. Neil is also the host of the ifa show podcast.
Subscribe to our Newsletter
We Translate Complicated Financial Jargon Into Easy-To-Understand Information For Australians
Your email address will be shared with nestegg and subject to our Privacy Policy
latest articles