SEARCH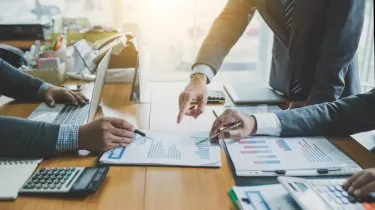 Ability to pivot key for advisers in surviving 2020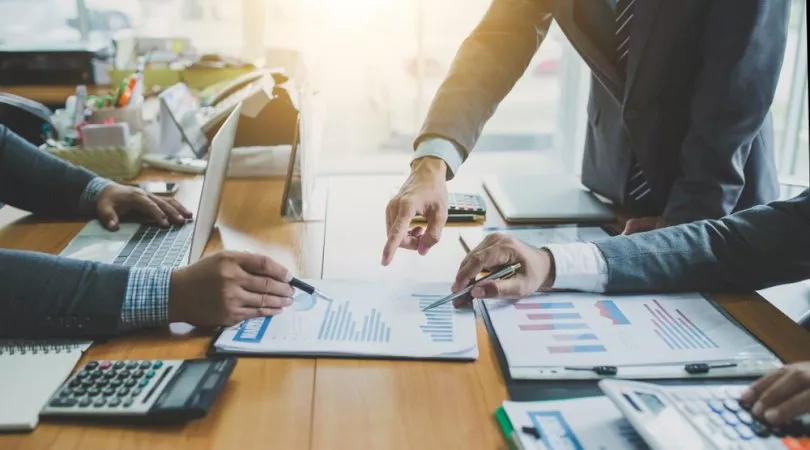 Ability to pivot key for advisers in surviving 2020 
 2020 has seen both struggles and achievements for the advice community, but it has highlighted the importance of embracing change and driving a positive evolution of the industry  moving forward in 2021.
Speaking on the recent XY Adviser podcast, industry consultant Kate Holmes, founder of Innovating Advice, and XY Adviser founder Clayton Daniel said advisers faced major challenges across the globe in 2020, but there had also been a silver lining with the pandemic forcing positive changes to the advice profession.
Ms Holmes who has been consulting with advisers globally during the course of the year, said the biggest takeaway has been the ability to pivot.
"Reflecting on the year of conversation with advisers all over the world, I found the most important thing to navigate across the year is the capability to adapt efficiently," she said.
"It's all about how advisers can pivot and align their practices towards a transforming environment. In a phrase, it is the year where 'everything has changed and nothing has changed'."
"Working with advisers all over the world, the advisers who had innovative forward-thinking businesses have been incredibly successful this year. They were able to adapt their businesses and understand and work with clients in a changing environment."
"It really is about that mindset for advisers in where they are in the adoption phase of implementing those changes in their company and how agile they can be."
"Even for those who had started a new business this year, we found that if they did it in a thoughtful way where they were engaging and empathising a human approach mixed in a virtual world with a hyper-targeted niche, they were doing fantastically."
"But the advisers that weren't ready, those that were resisting change and those stuck with the brick and mortar approach are the ones that have really struggled in this period."
Mr Daniel said his experience had been much the same, and he had witnessed a tale of two experiences between those who were prepared with a forward-thinking digital mindset and those who were resistant to change.
"There are a lot of reasons why people don't like to change, it's normal to resist change and in a normal world it may not be a major significant disadvantage for financial advisers. There is still operating capacity in a comfortable environment, but COVID-19 has turned all of that around," he said.
"There has always been a level of conservativeness in financial planning and it comes with tradition where if you work with money you have to look and act the part, it's an expectation that gets built on consciously into financial planners."
"But now for advisers that are resisting change, what you are holding on to now is without a doubt going to hurt you and impact the way you are doing business."
Ms Holmes said the pandemic had also brought to light things that were inevitable for the advice industry.
"In these changing and uncertain times, it has shone a light on advice businesses that need to be better prepared. Even if you are resistant to change, what advisers should be thinking about is the client first," she said.
"In any situation, it always will be about the client and your ability to respond and service them, it's about the response and reaction to these uncertain times that has highlighted that innovation isn't a choice but a necessity."
Looking forward to 2021, Ms Holmes said that globally, a change is coming for financial advice in transforming the industry into a professional service done in a more modern way, "as the conversation shifts away from major institutions that have controlled the conversation around what financial planning really is."
"The pandemic has forced across these various changes on the industry and we need people to get the word about what financial planning can really be about because so many people have no idea besides what they see and get from those behemoth companies," she said.
Mr Daniel said there is a global movement in pushing this positive evolution in financial advice, the increasing importance of value in advice and there is this "collective whole idea that advisers are able to run their own industry without having being dragged into a million directions."
"It's a direction in terms of learning more about how to evolve the advice process in a changing environment but also simply what defines good advice," he said.
"The whole industry has been like the tail wagging the dog until now, but COVID has come and forced these changes and I feel like it is a fantastic moment in time where advisers can really grab the reins of the industry and collectively make it happen around the world."
"We need to keep it going and there are exciting things happening in the next year with a push towards this greater collaboration in the advice community that is happening in 2021. The important thing is to learn from each other about what financial advice can really be and to move the industry ahead. I think there is a silver lining despite everything that has happened the entire year."
About the author
Subscribe to our Newsletter
We Translate Complicated Financial Jargon Into Easy-To-Understand Information For Australians
Your email address will be shared with nestegg and subject to our Privacy Policy
latest articles