SEARCH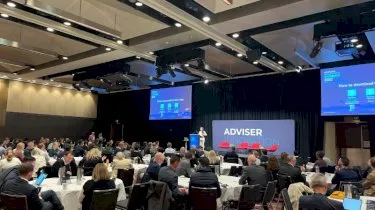 Adviser Innovation Summit 2022 wrap: 'The cyber threat is definitely interested in you'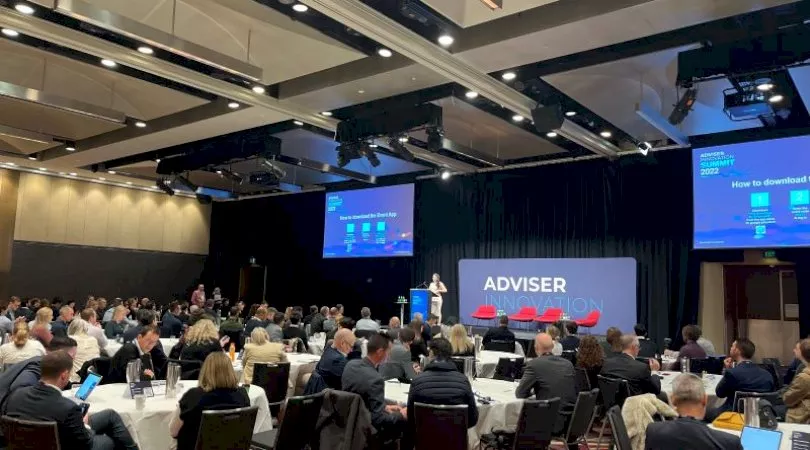 Adviser Innovation Summit 2022 wrap: 'The cyber threat is definitely interested in you'
Advisers should be banking in security from the very get-go of their digital journey, the Adviser Innovation Summit has heard.
ifa delivered the Adviser Innovation Summit 2022 in person across two capital cities this month. Bursting with quality sessions on the latest trends in fintech, innovation, cyber security and digital transformation, the summit was attended by hundreds of advisers across Melbourne and Sydney.
In one session, Major General Dr Marcus Thompson AM told advisers that while they might not be interested in cyber security, "the cyber threat is definitely interested in you".
"You are all now legislatively obliged to be interested in cyber security," former head of information warfare for the Australian Defence Force (ADF) added, referencing recent legislative changes that have extended the reach of the Security of Critical Infrastructure Act 2018 (SOCI Act), which requires owners and operators of Australia's critical infrastructure to take steps to protect that infrastructure.
Among the newly captured sectors is the financial services sector.
Dr Thompson explained that the Australian-first RI Advice ruling best portrays just how culpable advice businesses are to holes in cyber risk management strategies.
"If you have any assets, any information that a criminal might be able to monetise, then you need to be thinking about its security," Dr Thompson said.
'Advisers need to rethink their roles'
The summit also heard from the founder of machine learning company Flamingo AI and adviser on responsible technology and the future of work, Dr Catriona Wallace, who delved into the metaverse and how it is set to revolutionise life as we know it.
"Things will move very quickly from now on. Artificial intelligence is the fastest growing tech sector in the world so it would be beneficial for advisers to understand, trial, and implement it in their businesses," she said.
Dr Wallace explained that advisers will need to rethink their roles into higher value-added functions and ideally build better relationships with clients.
"In the financial services sector, analysts such as Gartner predict that 40 per cent of financial services jobs will be automated within the next five years," she said.
According to Dr Wallace, artificial intelligence will also automate mundane and routine tasks, increase workflow efficiencies, perform advanced analytics, and assist humans with making better decisions.
"It is likely that for advisers, administration, analytics, and reporting tasks may be performed by artificial intelligence in the near future. Predictive analytics will also be very useful for these roles with regard to anticipating the needs of customers or their intentions, and future behaviour."
'Retirees are on Facebook too'
Also addressing advisers in masterclass on how they can leverage video marketing and social media to grow their influence, Money mentor Adele Martin and eInvest Australia managing director Camilla Love said the return to investment is "definitely worth it".
"Most advisers wait for referrals from accountants or mortgage brokers. While that works really well for some people, it takes a lot of work to get that relationship to work," Ms Martin said.
"But if clients have seen your videos on Facebook or TikTok, or your Instagram stories, or heard your podcasts, it really builds the know, like, and trust factor," she explained, adding that retirees are on Facebook too.
"I think the opportunity in the retirement space on Facebook is actually huge. Imagine if during COVID you had a Facebook group just for your retired clients, being able to give them information about what they wanted to know.
"At the moment most retirees are wanting to travel again, what do they need to travel, what travel insurance covers COVID… We can add amazing value and help them, without it necessarily being all financial," Ms Martin explained.
DeFi as a helpful tool
DeFi too was a hot topic at the Adviser Innovation Summit, where a panel of experts told a packed room of advisers that decentralised finance should be viewed as a portfolio construction tool.
"Once it becomes regulated, it will be essential portfolio management knowledge to bring in these new asset classes into the portfolio and what you offer your customers," said Lisa Wade, CEO of DigitalX and a board member of Blockchain Australia.
As to how advisers can begin to connect with DeFi, Charlie Nave, senior analyst at Holon, recommended "testing yourself" by experimenting using small amounts of money.
"First thing I would do is get a small amount of money and buy something like Bitcoin or Ethereum and test out how it works, so you can have that conversation with your clients. I'm not talking a lot of money, just enough money which is an education process for you," Mr Nave said.
"It can enhance what advisers do," Mr Nave added, but urged caution.
The Adviser Innovation Summit 2022 visited Melbourne on 1 June, before moving to Sydney on 8 June.  

About the author
Subscribe to our Newsletter
We Translate Complicated Financial Jargon Into Easy-To-Understand Information For Australians
Your email address will be shared with nestegg and subject to our Privacy Policy
latest articles