SEARCH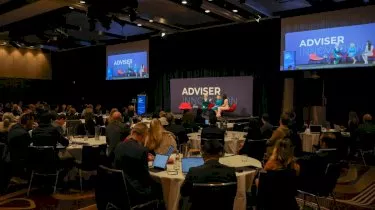 Adviser Innovation Summit 2023 to future-proof advice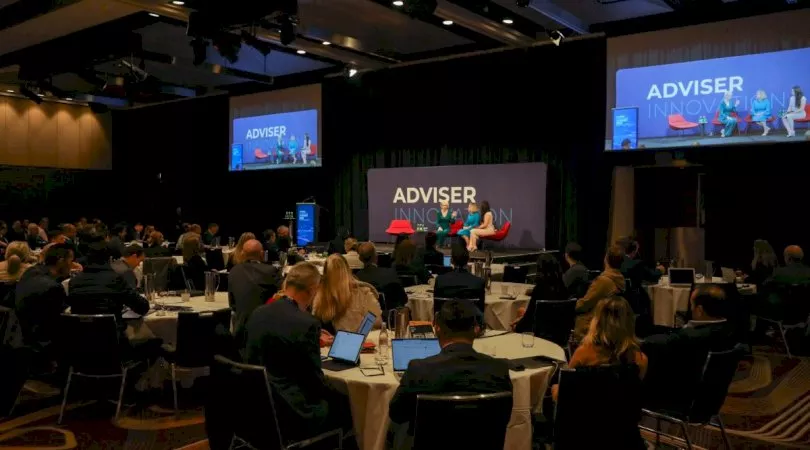 Adviser Innovation Summit 2023 to future-proof advice
The summit is back in 2023 with a focus on how advisers can adapt to transform and thrive in the future.
As the advice industry copes with economic uncertainty and generational shifts in wealth management, the highly-anticipated Adviser Innovation Summit is returning this year to arm advisers with the strategies they need to flourish in an ever-changing landscape.
Taking place over two days – 8 and 15 June 2023 – the summit will unpack how advice practices could revamp their business models to succeed even when the market is volatile and deliver cost-effective advice, boost efficiencies, and meet compliance requirements.
The summit is aimed at financial advisers, fintech consultants, executives, IT and compliance managers, practice managers, product managers, and decision-makers.
They will hear from industry leaders about the latest data and strategies that could help them transform their practice into an accessible, compliant, well-oiled machine.
Advisers who attend the summit will discover the opportunities and threats unique to their industry and learn how to actively support and educate their existing and new clients spanning generations.
With more advisers exiting the industry amid the myriad regulatory changes, the summit will underscore the importance of understanding the new value of an adviser, and how an increasing number of assets needs to be managed by fewer advisers.
Alongside this, it will also compel advisers to rethink how advice is accessed by and communicated to clients.
The summit will push advisers to reimagine their operational structures and find new practice efficiencies to provide quality advice.
Across the jam-packed sessions, speakers will explore how advisers could kick-start their succession planning by engaging multiple generations and securing the next generation of clients (including Gen X). They will hear about how to modify their advice service model to combat cultural shifts and changing customer needs.
A panel of experienced advisers will share insights on how to run a profitable advice practice in the long-term, what pricing models they used and why, what challenges advisers could encounter along the way (including attracting new clients and justifying costs), and how to overcome them.
Protecting confidential data should be a priority for all advisers, particularly with cyber criminals lurking everywhere. The summit will outline how advisers could build a cyber fortress around their practice, how they should respond in case of an attack, and how their cybersecurity measures are linked to their CPD code of ethics.
Advisers will also learn how to declutter their tech stack and make it work for them, and integrate well-designed, deliberately chosen tech tools for a replicable process that ultimately sparks joy for them and their practice.
Building a community will be in sharp focus at this year's summit, with a session exploring why more Australians are prepared to spend on gym membership but not financial advice.
It will examine how advisers could engage clients at a deeper level by running in-person workshops and financial fitness challenges, and motivate them by celebrating milestones and achievements.
Speakers at the 2023 Adviser Innovation Summit include:
Adele Martin – founder of My Money Buddy and The Savings Squad Podcast

Jodie Blackledge – CEO, Fitzpatricks Group

Amanda Thompson – director, Endurance Financial

Fraser Jack – founder, The Cyber Collective

Gianna Thomson – practice principal, Fitzpatricks Private Wealth

Peita Diamantidis – co-founder, Caboodle Financial Services, and host, Ensombl AdviceTech Podcast

Warren Strybosch – founder and director, Find Group of Companies: Find Wealth Pty, Find Accountant Pty, Find Pty
More speakers will be announced in the coming weeks.
Commenting on the summit, Adviser Innovation editor Maja Garaca Djurdjevic said: "The Adviser Innovation Summit 2023 comes at a critical time for the advice industry, as advisers face unprecedented challenges and opportunities. The summit will seek to equip advisers with the latest data and strategies to adapt, transform, and thrive in the future, and build a stronger, more diverse, and more resilient community of advisers."
"Our summit is a unique forum that brings together financial advisers, fintech consultants, IT and compliance managers, and decision-makers to explore cutting-edge innovations. The summit will challenge advisers to think differently, embrace innovation, and collaborate to create better outcomes for clients and the industry."
The Adviser Innovation Summit is being held on 8 June at the Great Hall – University of Technology Sydney, and 15 June at Grand Hyatt Melbourne.
Click here to buy your tickets and don't miss out!
For more information, including agenda and speakers, click here.
About the author
Subscribe to our Newsletter
We Translate Complicated Financial Jargon Into Easy-To-Understand Information For Australians
Your email address will be shared with nestegg and subject to our Privacy Policy
latest articles