SEARCH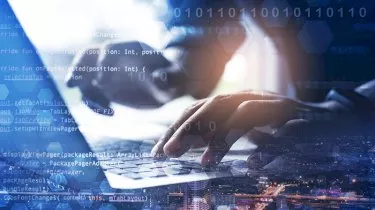 Digital advice association to launch shortly to advocate for change in advice regulation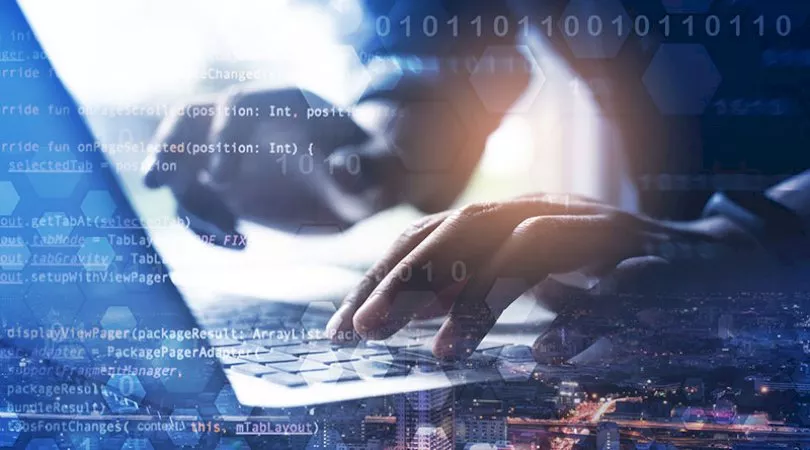 Digital advice association to launch shortly to advocate for change in advice regulation
Four digital advice providers have joined forces to help push through certain QAR recommendations and inform Minister Jones' office in a more formal capacity.
Fund manager abrdn and three fintech firms, Ignition Advice, Money GPS, and Advice Intelligence, are currently finalising the formalities to establish the Australian Digital Advice Association (ADAA), aimed at advocating for change in financial advice regulation and improving the delivery of digital advice solutions.
The idea to form a consortium, and work towards formalising an association, was first floated at a Quality of Advice Review (QAR) roundtable several months ago in response to encouragement from both Michelle Levy, the review's lead, and Financial Services Minister Stephen Jones.
ifa has learnt that Minister Jones' office was specifically interested in establishing a visible industry touchpoint with expertise in digital advice, with which it could interact as it tackled related policy.
Jacqui Henderson, the chief executive officer of Advice Intelligence, George Haramis, the founder of Money GPS, and Andrew Baker, the global head of strategy at Ignition Advice, told ifa that the association's key goals include improving the industry and policymakers' understanding of digital advice, establishing a unified and coordinated voice for digital advice providers, and showcasing how digital advice can enhance consumer protections. 
"After collective consultation with Michelle Levy, following a brief audience with the Minister Stephen Jones on the subject of digital advice, it was suggested the four providers come together and formalise a group, with the objective of helping provide the industry and policymakers with a much clearer understanding of digital advice and the various advice business models digital advice supports," Ms Henderson said.
"We also sought to create discourse around how digital advice practice aligns with QAR recommendations to deliver advice within safe parameters."
Among its many recommendations, the QAR suggested that digital advice providers be exempt from the duty to act in the best interests of customers, and instead be subjected to a new duty to provide "good advice".
Mr Haramis told ifa that the consortium's founders share the belief that affordable personal financial advice should be accessible to all Australians.
"Our aim is to engage government and key industry players to ensure we all work together to assist Australians have greater access to affordable advice," Mr Haramis said.
He explained that digital advice is already a "mainstream player" and should be viewed as an "adviser's best friend" for a variety of reasons.
"Fortunately, in today's world, technology has progressed to the point where we can and have built fully compliant personal advice propositions, which are digitally enabled — whether they offer a fully client-led journey if preferred, or via the assistance of qualified individuals, i.e. financial advisers or technical specialist who are there to support and guide the user to reach their end objective, via a hybrid model," Mr Haramis explained.
"People are looking for personalised solutions in the form of fully compliant advice, to help them reach their financial objectives — at their pace, when they want it, one topic at a time, at prices they can afford. That's what we all offer — real digitally enabled personal advice, albeit with our own differentiated propositions versus cash-flow planning or robo advice, which have a place but not under the banner of personal advice."
Digital advice to solve 'age old' problem 
Personally, Ms Henderson believes that digital could provide a solution to an "age-old problem" faced by the industry, where the cost of providing advice is prohibitively high due to multiple layers of complexity and compliance administration.
"This trickles down as a cost to clients and results in a high price point, creating a barrier to entry for consumers seeking financial advice, and inhibiting advice businesses to scale their service offerings to the wider mass market," Ms Henderson said.  
With diminishing adviser numbers, she emphasised that the most viable solution lies in enhancing economies of scale through the digitisation of financial advice. This, she said, could be achieved by adopting a "hybrid model" that combines the expertise of human advisers with the efficiency of digital tools and "robo" models.
"Consumers want to engage wealth services the same way they use technology in their day-to-day lives, via online and apps. Digital advice supports the progression of a new era of financial advice, and this is key to shaping the industry's evolution," Ms Henderson noted.
Touching on their slightly differing approaches to digital advice, Mr Baker explained that what united the firms is their shared goal to ensure that both consumers and advisers capture the benefits of digital advice.
"As it happens, we believe that this will greatly benefit financial planners as well who work out how digital advice capability can improve their existing businesses," Mr Baker said.
"The decision to formalise an association was prompted by the Minister's office, with which we met some weeks ago. The Minister's office was keen for a visible industry touchpoint with expertise in digital advice with which it could interact as it develops related policy in coming months and years," he added.
Mr Baker shared that digital advice would play a crucial role in achieving the Minister's first big strategic objective arising from the QAR, which, he believes, will be the removal of obstacles that prevent super funds from providing more retirement advice to their members. 
"In practice, digital advice technology will be how super funds scale up their people to deliver the advice volumes which will be needed, and to do so in a safe manner which both protects consumers and protects funds from conduct risk." 
In a statement made to ifa by abrdn's spokesperson, the fund manager said it is committed to developing its digital advice offering for Australian investors but noted that the "ambiguity" of the local regulatory environment had prevented it from moving forward.
"Once the regulations in place, we believe the opportunity for abrdn to leverage our UK expertise in digital advice into Australia is as positive as ever."
About the author
Subscribe to our Newsletter
We Translate Complicated Financial Jargon Into Easy-To-Understand Information For Australians
Your email address will be shared with nestegg and subject to our Privacy Policy
latest articles