SEARCH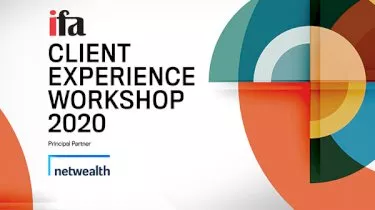 ifa Client Experience Workshop 2020 Day 1: Getting ready for the new norm of financial advice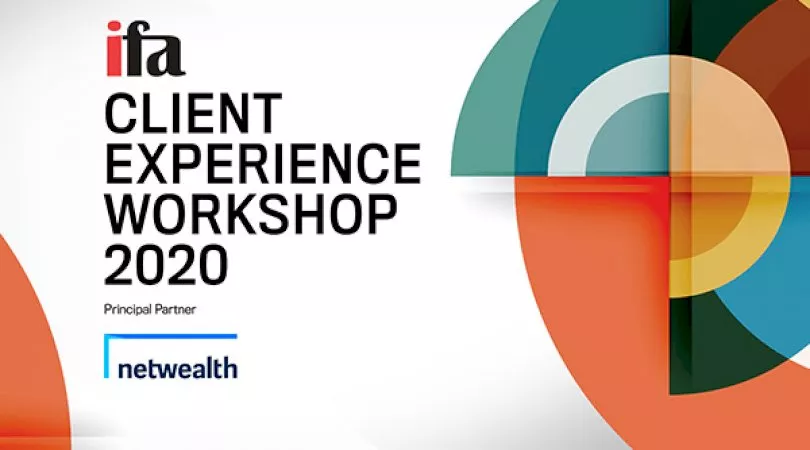 ifa Client Experience Workshop 2020 Day 1: Getting ready for the new norm of financial advice
The pandemic has accelerated digital engagement and clients now expect it more than ever from their advisers, in what has become the new normal for financial advice.
Addressing the ifa Client Experience Workshop 2020, Andrew Braun, general manager of marketing at Netwealth, said that this period of embracing the digital experience has caused demands for and expectations of financial advisers to rapidly shift.
"Good advice is built on a relationship of trust and personalised advice and with the pendulum shift to digital, it's important that both the relationship and advice should shift with it," he said.
But Mr Braun said there is some way to go in the advice industry.
"Through Netwealth's own research in the 2020 AdviceTech report, we found only 8.9 per cent of practices believe technology is pervasive in all client engagement interactions. This is a problem," he said.
"There is a clear disconnect between what clients are asking from advisers and what they are offering and the pandemic has made it even clearer."
Mr Braun said to deliver on a true digital experience advice firms need to think about doing two things.
"The first thing is to adopt a Silicon Valley mindset to technology investment and secondly, they need to reimagine their advice tech to focus on client experience and not on operational processes," he said.
Mr Braun said that the 2020 NetWealth AdviceTech report identified three factors that could improve the digital client experience.
Mr Braun said the three solutions allowed advisers to excel across the digital experience to improve business performance. These included adopting a client portal strategy, developing multimode interface communication that extends beyond phone and email, along with digital personalised content to distribute to clients in a content marketing strategy.
Mr Braun said that Netwealth had identified a group of select advice firms, "AdviceTech stars", that excelled in these areas and were able to adopt digital experiences that allowed them to address the shift in client behaviours, generating a much higher business performance.
While COVID-19 had driven digital confidence among many clients, Mr Braun said it would be important to understand "digital is not the panacea for everyone."
Mr Braun said there may be some clients desiring traditional experiences when normal business resumed, so it was critical for advisers to assess the digital maturity of their clients and segment them.
"Segment your clients between traditionalists on one hand, who have experienced digital recently but are more likely to return and want a more traditional relationship versus clients who have engaged in digital confidence and will embrace advice tech in earnest," he said.
"Your challenge is how to augment digital with physical and how to combine the best of both worlds."
Building the next level of trust with clients 
The intricacies of establishing trust in the adviser-client relationship will be crucial for the advice industry as the importance of creating value with clients becomes more important.
In her Client Experience Workshop session, founder and director of the Beddoes Institute, Dr Rebecca Sheils said research showed that only 52 per cent of clients completely trust their adviser, while 29 per cent say they "somewhat" trust them. 
Research conducted by the Beddoes Institute white paper surveying 3,000 advice clients and 150 financial advisers revealed that trust is vital in winning new business.
"The importance of a trusted referral is the most important consideration for clients when choosing a financial adviser," she said.
"The challenge here is a trusted referral is scarce given the relatively low incidence of consumers in advice relationships in Australia."
Dr Sheils said trust is also important in retaining and growing existing clients and ongoing client relationships.
"Without trust, a relationship quickly becomes transactional and the client's perspective of value diminishes greatly and at worst becomes non-existent," she said.
Dr Sheils said the most trusted advisers were identified from within Beddoes Institute's database and profiled in the white paper, demonstrating the benefits of high trust adviser-client relationships. 
"These advisers were found to produce better economic outcomes for their clients, to have more satisfied clients and to experience a range of operational benefits in their businesses," she said.
Dr Sheils outlined a four-pillar approach that advisers can use to survey and apply across their practices in gauging the trust between them and their clients.
The first pillar that was ranked as most important is adviser quality, made up of how advisers can approach clients with integrity, credibility and caring. 
The second pillar focused on client service, made up of individualised, reliable and proactive service. The third pillar examined the business model including the value, service offering and fee model. The fourth pillar is practice reputation and brand and focuses on leading, quality and social responsibility.
Dr Sheils said that if advisers value client experience, then "they need to start measuring trust for clients across their practice and identify how the advisers are performing on the key pillars and how they transition that into action."
Dr Sheils said that the importance of trust is also increasing across the financial services world.
"It wasn't long ago it was about building large networks. Rather than larger networks, now it's about building a strong level of trust in the inner sanctum," she said.
Commenting on Day 1 of the ifa Client Experience Workshop, Mr Braun said the day's insights had assisted advisers in gaining a deeper understanding of their relationships with existing and prospective clients.
"It was fantastic to be part of the ifa Client Experience Workshop today and joining all the interesting speakers who challenged financial advice firms to see their customer experience in a new light," Mr Braun said.
"In this changing environment it is an opportunity for advice firms to make some critical decisions as to how they augment digital with the physical to deliver a Silicon Valley-like customer experience."
Day 1 of the Workshop also saw Rebecca Hanifin of Financial Spectrum take out a $500 prize as the daily survey winner.
The virtual ifa Client Experience Workshop continues on 29 October.

About the author
Subscribe to our Newsletter
We Translate Complicated Financial Jargon Into Easy-To-Understand Information For Australians
Your email address will be shared with nestegg and subject to our Privacy Policy
latest articles