SEARCH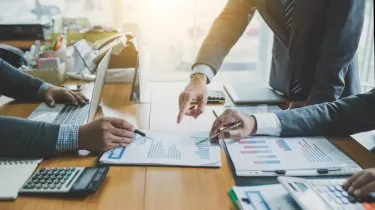 Industry applauds budget initiatives backing digital capability and innovation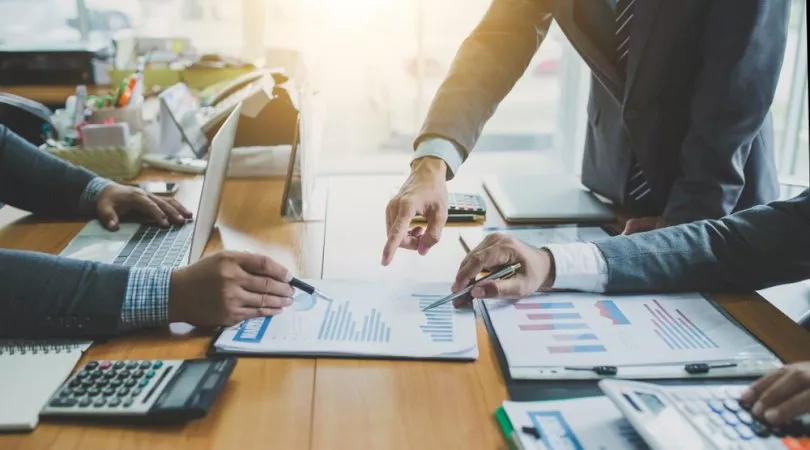 Industry applauds budget initiatives backing digital capability and innovation
Measures in the budget targeted at expanding the digital capability of businesses and building a stronger innovation economy have been applauded.
On Tuesday evening, Treasurer Josh Frydenberg delivered several measures aimed to further Australia's digital capability and knowledge economy.
Included are record spending on cyber security, amendments to Australia's foreign investment framework, the extension of the patent box regime to support AgTech and CleanTech, and a further announcement impacting the employee share scheme.
The Australian Investment Council (AIC) welcomed the government's commitments, with the body's chief executive applauding several key measures.
Patent box extension
On Tuesday evening, the government pledged to extend the patent box regime to cover certain low emissions technologies and activities in the agricultural sectors.
As part of this measure, the government said it will expand the concessional effective tax rate of 17 per cent to cover corporate taxpayers who commercialise their eligible payments linked to agricultural and veterinary chemical products and those who commercialise their patented technologies which have the potential to lower emissions.
"The extension of the patent box regime to support AgTech and CleanTech and the extension of the previously announced regime for biotech companies is a natural fit with industries where Australia has a competitive advantage in the global economy," AIC's Yasser El-Ansary said.
"This is consistent [with] the council's views that the regime proposed in last year's budget was too narrow."
Foreign investment
In its pre-election budget, the government also vowed to amend Australia's foreign investment framework to help support the country's economic recovery from the COVID-19 pandemic.
These amendments, due to commence on 1 April, are set to streamline the requirement for some investors to notify the government before acquiring an interest, while still maintaining the government's ability to address national interest concerns as they arise.
Commenting on the government's announcement, the Australian Investment Council said it is a "positive step" which should ensure that Foreign Investment Review Board (FIRB) resources are appropriately directed.
"As an open economy dependent on attracting foreign capital, it is vitally important that the process remains efficient and does not create unintended consequences for passive investors into the Australian economy."
Employee share schemes
The government vowed to expand access to employee share schemes and further reduce red tape so that employees at all levels can directly share in the business growth they help to generate.
Where employers make larger offers in connection with employee share schemes in unlisted companies, participants can invest up to:
$30,000 per participant per year, accruable for unexercised options for up to five years, plus 70 per cent of dividends and cash bonuses; or
any amount, if it would allow them to immediately take advantage of a planned sale or listing of the company to sell their purchased interests at a profit.
The government also confirmed it would remove regulatory requirements for offers to independent contractors, where they do not have to pay for interests.
Commenting on this announcement, Mr El-Ansary said the changes come at a crucial point in time marred by critical skills shortages in the innovation sector.
"Employee share schemes are widely recognised as one mechanism to attract and align the interests of skilled employees to high growth innovative businesses who often have limited financial and cash resources but need access to highly skilled labour to help realise a vision and to become large global businesses over the long-run."  
REDSPICE (Resilience, Effects, Defence, Space, Intelligence, Cyber and Enablers) package 
Moreover, the government committed $9.9 billion over 10 years to 2030-31 to the Australian Signals Directorate (ASD) to deliver a Resilience, Effects, Defence, Space, Intelligence, Cyber and Enablers package (REDSPICE).
The funds are supposed to triple ASD's offensive cyber capabilities and double its cyber hunt and response activities.
"Cyber attacks are becoming more prevalent across all spheres of government, business and society as internet-capability beyond computers and mobile phones into other cyber-physical or 'smart' systems is extending the threat of remote exploitation to a host of new technologies which underpin the everyday lives of Australians such as transport control systems, power grids and industrial plants," Mr El-Ansary said.
"The commitment to invest $9.9 billion over 10 years in doubling the Australian Signal Directorate's capacity will provide much needed additional access to training and skills, as well as adjacent cyber security industries and which should support greater investment into research and the development of innovative solutions in Australia." 
University research commercialisation 
The government also pledged $988.2 million over five years from 2021-22 (and around $325.1 million per year ongoing) to deliver an ambitious research reform package that will drive university-industry collaboration, workforce mobility and research translation and commercialisation
Under this measure, $505.2 million will be provided over 5 years from 2021-22 to establish Australia's Economic Accelerator (AEA) grants to support university research projects from proof-of-concept and proof-of-scale through to commercialisation.
According to Mr El-Ansary, strengthening collaboration between private sector firms and universities is vitally important to ensure that Australia can continue to build its innovative capacity to drive the next wave of economic growth.
"There is a significant economic payoff for the nation which comes from nurturing fast-growth businesses built on relevant and industry focused university research, will create new industries and new high-value jobs," he said.
About the author
Subscribe to our Newsletter
We Translate Complicated Financial Jargon Into Easy-To-Understand Information For Australians
Your email address will be shared with nestegg and subject to our Privacy Policy
latest articles