SEARCH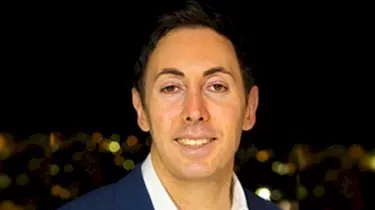 The buy now pay later opportunity for advisers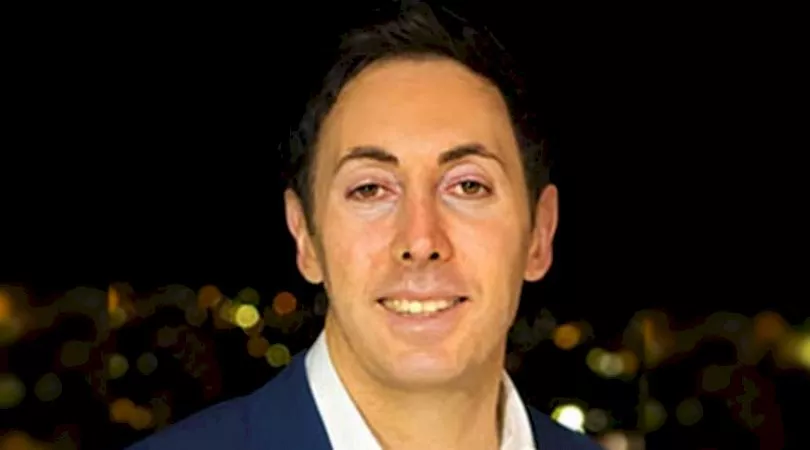 The buy now pay later opportunity for advisers
Ahead of his presentation at the upcoming Adviser Innovation Summit, BizPay chief David Price reflects on the rise and rise of buy now pay later and how the service can assist advisers to grow their business.
BizPay global chief executive David Price is set to speak at the upcoming Adviser Innovation Summit in June, where he will discuss the opportunities buy now, pay later sector may provide for advisers.
His company, BizPay, allows businesses to make payments to their service providers in four instalments, similar to how companies such as Afterpay and Zip have made the ability available to consumers.
Interestingly, Mr Price is connected to ZipPay founder and CEO Larry Diamond through marriage. He watched with interest as Mr Diamond kicked off the Afterpay rival in 2014.
"I think even for Zip and Afterpay, they didn't have an expectation that the instalment model would be so successful, both of them were just really trying to take advantage of the fact that millennials didn't like credit cards and provide some alternative form of credit, or in some case, some kind of digital wallet," Mr Price said.
"But the model just really took off as quite a surprise to everyone. Myself and my co-founders are trying to work out why the model really worked and how fast it could be applied."
Many of the players that have popped up in the buy now, pay later space operated in the business-to-consumer scene – which for Mr Price's team looked "too crowded" and lacked space to compete, with Afterpay completely dominating.
They explored targeting business – more specifically, starting with the recruitment industry.
"For a young company lending money out, you've got to be very careful in the very early stages and companies that were hiring would likely be much lower credit risk, because if they're hiring, they're growing," Mr Price said.
The venture was originally named HirePay and it gained traction in recruitment, before it saw demand in other service verticals – including accounting, legal, finance and broking. The firm broadened its scope, rebranded to BizPay and pivoted its focus to business-to-business transactions.
'This will be the next wave of buy now, pay later'
Businesses, it turns out, have a very broad range of invoices that they want to process. Spreading the amounts over instalments makes their transactions more affordable and manageable, Mr Price commented. BizPay has been able to accelerate its growth off the back of a largely unmet demand.
"It's pretty much new waters, there's been very minor attempts, but nothing substantial. So it is pretty much a blue ocean," Mr Price said.
"From my perspective, this will be the next wave of buy now, pay later. There's been the business-to-consumer wave, with Afterpay leading and a lot of followers. What we've seen is the model works even better on the business-to-business side than the business-to-consumer side."
The transactions for businesses are substantially larger than the average consumer purchase over a platform such as Afterpay, Mr Price said. An SME's invoice for their accountant or lawyers can range in the thousands, to tens of thousands of dollars, in contrast to the average Afterpay-facilitated purchase of around $160.
Businesses also have a large quantity of invoices each month, which can create cash-flow pressures for them.
Mr Price has described the buy now, pay later offering as a vitamin for consumers – an enhancer or a supplement that isn't totally necessary, but a "nice" thing to have. For businesses, he compared the product to a painkiller – with small-to-medium enterprises often facing existential and unpredictable cash-flow issues.
BizPay uses artificial intelligence for its automated credit checks. It doesn't ask its customers for their financial information, rather only grabbing their ABN and director details, with the aim of removing friction from the credit process.
There is also alternative data it considers, such as the type of device being used to apply for credit, as well as time and day. Generally, if someone is applying for business credit on a Sunday night to have ready by the morning, Mr Price said, that is a "very big red flag".
The solution makes its decision within minutes, at which time it will send the money to the service provider. The end client will have an automatic direct debit set up, automatically making its payments over the coming weeks.
Access to a payment installation solution, with technology that smoothens the process, can result in businesses generally increasing the amount they spend overall. If firms are able to spread their payments over a period of time, they may adjust to buying higher quality services if they're no longer forced to pay larger amounts upfront.
For advisers
In a sense, Mr Price said, advisers may be able to see BizPay or other similar solutions as a sales tool, something that is suited to price-sensitive customers and that may tackle cash flow issues. With a buy now, pay later solution, clients may be able to gain the benefits of advice before they pay the second, third or fourth instalments in their package – which could shift the paradigm around usage and affordability of the service.
Clients may have "balked at the price" for premium providers previously, but spreading payments over time can open up the market for advice practices considerably, Mr Price said.
"So you might have had a small, elite segment of the market that could afford you and now you've opened up a whole new market for yourselves. So there's a new market that you can address and there's also the potential to complete more sales, with larger amounts for your existing customers, because it's just more affordable from a cash flow point of view for them," Mr Price explained.
BizPay has reported that its transaction volume, the total aggregate dollars of transactions each month, is growing much faster than what happened in any of the business-to-consumer providers. The fintech is growing fast, with Mr Price anticipating rivals to follow.
"We're an engine to small business growth. We allow small to medium businesses to use higher quality service providers and use the service providers, they want to use more. In the big picture, that will drive many businesses to grow and the economy overall to grow," Mr Price said.
"Our vision is to have a big impact on small businesses and their growth."
Want more content on technology and innovation? Register here for the Adviser Innovation Summit 2021.

About the author
Subscribe to our Newsletter
We Translate Complicated Financial Jargon Into Easy-To-Understand Information For Australians
Your email address will be shared with nestegg and subject to our Privacy Policy
latest articles